India's third largest airline, SpiceJet, has partnered with STG Aerospace in a cabin lighting retrofit programme which will see the airline upgrade its fleet of 737-700/-800/-900 with LED aftermarket ambient lighting solution, liTeMood®.
This is the first major retrofit win for STG Aerospace in the Asia Pacific region and the largest lighting retrofit contract that the company has been awarded. Selected on STG Aerospace's ability to quickly deliver the programme in line with the airlines busy maintenance schedule, combined with the simplicity of installation, together made STG Aerospace the number one supplier for the large retrofit cabin lighting contract.
"It has always been our endeavour to provide the best in-flight experience to our passengers. We are extremely happy with STG Aerospace's ability to meet our tight timescales" said Arun Kashyap, Executive Vice President (Engineering), SpiceJet. "We are looking forward to enhancing the passenger flying experience on our aircraft and harmonise the look and feel of our cabin interiors of our existing fleet to achieve impactful brand differentiation and fleet commonality".
A customer of saf-Tglo® since 2005 SpiceJet will now combine both liTeMood® and saf-Tglo® systems to provide a total cabin lighting system that complements each other, resulting in satisfied passengers, increased wellbeing and reduced stress during the flight.
Marcus Williams, Global Sales & Marketing Director, added: "We're delighted to be helping SpiceJet in their mission to become India's preferred low-cost airline.  This contract highlights the growing demand for STG Aerospace's cabin lighting products from Indian carriers. Undoubtedly, SpiceJet's decision to install our liTeMood® LED lighting system will help us to take full advantage of the rapidly growing retrofit market in India."
liTeMood® has become the undisputed cabin mood lighting system of choice for operators of narrow-body Boeing fleets and is already delivering significant cabin transformations for numerous airlines in Europe, USA, Latin America and most recently Asia.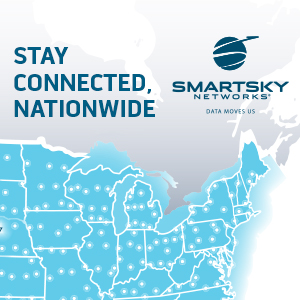 About SpiceJet Ltd
SpiceJet is India's favourite airline that has made flying more affordable for more Indians than ever before. SpiceJet operates 384 average daily flights to 50 destinations, including 43 domestic and 7 international ones. The airline connects its network with a fleet of 35 Boeing 737NG and 20 Bombardier Q-400s. The majority of the airline's fleet offers SpiceMax, the most spacious economy class seating in India, as an additional fee option.
SpiceJet was conferred Best Domestic Airline – 2017 at the 10th International Conference & Awards organized by Ministry of Civil Aviation & Tourism, Govt. of India and ASSOCHAM (Aug., 2017), Most Outstanding Global Aviation Turnaround' award at IIIrd Travel & Hospitality Awards  (Apr., 2017), The CAPA Chairman's Order of Merit for fastest turnaround in FY 2016 (Feb., 2017) 'Asia's Greatest Brands – 2016',  'Global Asian of the Year Award' for Mr Singh,  & 'Asia's  Greatest CFO 2016' at the AsiaOne Awards at Singapore ( Jan., 2017).  These added to the tally of global recognitions received throughout 2016.  Some of the key accolades that were conferred in 2016 are 'World Travel Leaders Award' received by Mr. Ajay Singh at WTM London (Nov 2016), 'Best Check- in Initiative' award by Future Travel Experience global awards in Las Vegas (Sep 2016), Smart Check In Initiatives awarded at CIO 100 India Symposium & Awards in Pune (Sep 2016), 'Best Employee Engagement' amongst 104 corporate entries at the 4th DMA – Thomas Assesments National Award for Excellence in Talent Management in New Delhi (Aug 2016), Best Transportation brand as well as the Best Airline Brand in India for 2016 by Brand Trust Report (Apr 2016) and the four Best Domestic Airline Awards by India Travel Awards, one for each of the four regions of India.
ABOUT STG Aerospace
@STGAerospace
Established in 1995, STG Aerospace is a world leader in lighting technologies for commercial and military aircraft interiors. Its products are currently installed in over 11,000 aircraft worldwide representing one third of the world's passenger fleet.
The company's product range includes: saf-Tglo®, the pioneering and market-leading photoluminescent emergency floor path system; saf-Tsign®, the leading brand of photoluminescent emergency and informational signage developed for commercial and military fixed-wing and rotary aircraft; liTeMood®, a plug-and-play programmable blue/white LED Mood Lighting system designed specifically to retrofit commercial aircraft cabins.
STG Aerospace is a supplier for Boeing, Embraer, BAE Systems, Fokker and Saab among many other aircraft manufacturers and can also count hundreds of airlines, lessors and MROs among its customers.
Privately-owned, STG Aerospace has its Headquarters and UK manufacturing facilities in Norwich, an engineering office in Wales, and an office with further manufacturing facilities in Miami serving the US market.
STG Aerospace has an official presence in China with a Wholly Foreign Owned Enterprise (WFOE), STG Aerospace (China) Co., Ltd. based in Shanghai.