FORMIA, the international guest amenity and hospitality specialist, and Austrian Airlines introduce the overnight amenity kit for passengers experiencing an overnight stay due to flight delays, cancellations, or other unforeseen travel interruptions. The multi-functional two-tone pouch provides grooming essentials, for males and females respectively, as well as toiletries created by the Italian cosmetics brand Acca Kappa.
The elegantly designed his and her kits include Acca Kappa White Moss shower essential products, Miradent dental kit, combination hairbrush/comb, and even laundry detergent easily used in a sink. The male kit also contains Acca Kappa White Moss shaving cream, and a 3-blade razor. The female kit includes Acca Kappa White Moss body lotion, and vanity essentials. The passenger will surely be pampered in all areas of discomfort that may be caused by this travel inconvenience.
FORMIA CEO & Managing Partner, Roland Grohmann stated: "FORMIA understands the frustration of dealing with flight delays, and the inconvenience of an unexpected overnight stay. We applaud Austrian Airlines for taking the extra step to reassure passengers that they care."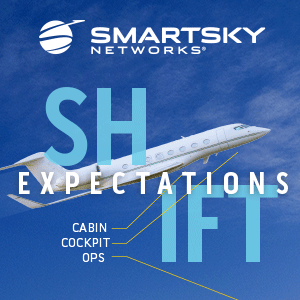 FORMIA offers the travel industry a full range of quality bespoke amenity kits, bags, cosmetics and comfort items as well as tailor-made in-flight service concepts. Over the past three decades, FORMIA has forged a unique product expertise in working with hotels and airlines. The company operates globally and brings a professional and distinctive approach to premium guest and in-flight service amenities. FORMIA's partnerships with luxury brands focuses in identifying the most profitable strategic fit, providing the Brand more visibility and impact and consequently adding value to the airlines' proposition.
Austrian Airlines AG Founded in 1957, Austrian Airlines AG is Austria's largest carrier and operates a global route network of approximately 130 destinations. The airline is part of the Lufthansa Group, and a member of the Star Alliance. Operating from the company's hub at Vienna International Airport, the Austrian Airlines Group ("Austrian") occupies a leading position in Austria's aviation industry. Austrian Airlines currently operates a fleet of 85 aircraft.
Acca Kappa Since 1869, the Krull family has led the Acca Kappa brand for more than 140 years. This lifestyle brand, born of Italian taste, culture and elegance, embodies over four generations of craftsmanship and excellence in fragrances, brushes, body care and wellness products. Acca Kappa proudly represents Italy with more than 100 brand retailers and over 400 boutiques and corners worldwide including America, Acca Kappa proudly represents Italy in more than 50 countries all over the world, through flagship stores, shop in shop corners and counters located only in the most exclusive and high-ended department stores, malls and airports.