'We can save you up to $100,000 per aircraft annually.' That's the heady promise being made by Honeywell, as it unveils what it says is a "first-of-its-kind" data control and consulting program to give business jet operators and ground crew better visibility into data usage through real-time updates, sophisticated traffic management tools, consultation services and fresh billing options. Think of the consulting side of the offering as a sort of "geek squad" for business jet operators.
The consulting service is provided at no additional cost for customers of GoDirect Cabin Connectivity, Honeywell's suite of satellite communication services and solutions that provide access to GoDirect apps and services, as well as real-time TV, TV on demand, high-speed broadband Internet and more using Inmarsat's Jet ConneX Ka-band service via Honeywell's Jetwave hardware.
"As we release these more complex services to control data, what ends up happening is the flight departments – which are stretched thin taking care of engines, fuel, and everything else – they're not experts in cabin networking. So we provide it at no cost for GoDirect [customers]," says Honeywell Aerospace senior director, connectivity services John Peterson.
But Honeywell has positioned the new service as being technology agnostic, so if an operator uses a competing Ku-band connectivity service, for instance, it can still tap Honeywell for help for a "reasonable fee" to assess the network, assess the equipment, configure their different routers and set up services in such a manner that they will have an experience that will be "the same on each aircraft".
"What we've noticed in the market is that operators for cabin connectivity are under contracts that they can't break and they have to stay with those providers for a while longer but they want to improve and tune the services on their aircraft so that they are more efficient. So like Best Buy with its Geek Squad or Apple with its Genius Bar, we have expanded our consulting service," Peterson explains to Runway Girl Network.
Another area where Honeywell can aid in controlling costs is through GoDirect Access, which has been expanded to include per-device billing, per-leg billing and department billing. "We can offer charter operators the same service that someone like Gogo offers an airline. So when a charter service wants to use the Internet, now they can have it set up for credit card billing per device, for the whole aircraft, or a leg. We can send consumption over [to the flight department] and they can bill right away," says Peterson.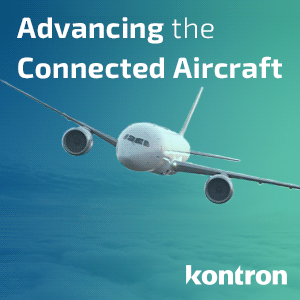 Though the casual observer may assume that money is no object for business jet operators, it is in fact "extremely important to the operators" not to overspend, says Peterson. With high throughput systems like Inmarsat Jet ConneX and Honeywell JetWave, operators can pay "as much as $45,000 per month" if they opt for top tier service to support speeds of 15 Mbps. So by applying these tools, "what we're finding is we can sit down with them, show them through our [GoDirect] Portal, apply the right level of filtering, data control" and save more than $100,000 per aircraft per year, he says.
Some operators are concerned that, once they adopt a high throughput system for connectivity, and passengers start watching video – or they passively let apps update in-flight (even when not using the device) – their costs are going to go out of control. Honeywell removes the surprises, he says. Consequently, the service is "actually tipping the scale for people who were nervous about putting a high throughput system on board an aircraft".
He continues, "It does open it up to the operators that were, at the end of the day…afraid of the cost. So we can dial the filtering in, we can get people down into reasonable, high throughput system costs, less than $10,000 per month – better than air-to-ground [connectivity], but with a guaranteed rate better than ATG."
Honeywell's filtering and data control tools effectively can hold operators to their desired budgets; making the pipe thinner or fatter depending on need. Streaming video – which is the highest consumer of the data – can be accommodated but it can also be dialed back, or given a fixed number of hours. Once the streaming allotment has been met, passengers can still can surf the Internet, but "that protects the flight department so that they don't have to worry about the cost", explains Peterson.
In addition to Honeywell's own service provisioning in business aviation, distribution partners of Jet ConneX include Satcom Direct and Rockwell Collins' ARINCDirect. "We have over 100 systems flying in the business jet market … so it is absolutely fantastic. And the best part is the feedback from the operators who have JetWave have been overwhelmingly positive, and they love that consistency of service whether flying to Europe, Asia" and elsewhere around the globe, says Peterson. Customers that have adopted JX include operators of Airbus, Boeing, Bombardier, Dassault, Embraer and Gulfstream aircraft types. (Photo at top of Falcon 5X credited to Dassault)
Related Articles: