Ryanair is flying in the face of European law by refusing to pay for passengers caught up in its crew rostering debacle to take alternative flights operated by other airlines, legal experts claim.
Thousands of passengers have been left stranded by the airline's decision to cancel up to 50 flights a day for the next six weeks as a result of an over-allocation of annual leave which has led to a shortage of available standby pilots during September and October. (Reuters reports that some Ryanair pilots have been recruited by Norwegian.)
Ryanair boss Michael O'Leary has admitted that the pilot planning problem is of the airline's own making. He told journalists at a press conference in Dublin earlier this week that "this is our mess-up", and accepted that the carrier will face a compensation bill of up to €20 million.
"When we make a mess in Ryanair we come out with our hands up. We try to explain why we've made the mess and we will pay compensation to those passengers who are entitled to compensation, which will be those flights that are cancelled over the next two weeks," he said.
However, he added that Ryanair "will not pay for flights on other airlines".
Coby Benson, flight delay legal manager at UK-based law firm Bott & Co, argues that Ryanair has an obligation under European Union Regulation 261/2004 to re-route affected passengers on any airline, at the earliest available opportunity. He believes the airline is flouting the law in its refusal to do so.
"The Regulation does not say that re-routing has to be with the same air carrier – there is no authority at all to support such an interpretation," says Benson.
If a passenger chooses to book with another airline to get home sooner, Benson says that in addition to their refund for the cost of the original Ryanair ticket, "they can still recover the difference in cost between the replacement flight and the refund".
The exact wording in EU261 is that passengers "shall be offered" either reimbursement or re-routing, under comparable transport conditions, to their final destination, at the earliest opportunity.
"Use of the word 'shall' as opposed to 'may' means it is a mandatory obligation and this is confirmed in English case law," says Benson.
But in a statement on its website, Ireland's Commission for Aviation Regulation says: "Ryanair is entitled to offer a passenger comparable transport to the final destination if no alternative flight with the carrier is available." This suggests that doing so is at the airline's discretion.
A Ryanair spokesman contacted by RGN would not be drawn on the airline's interpretation of this rule, saying only that "we will comply in full with all EU261 legislation".
However, in a follow-up statement to RGN, the spokesman said: "75% of the 315,000 affected customers have already taken another flight or refund without the need to accommodate them on a competitor airline flight. As we said, cancellations have been concentrated at our larger bases and on those routes with multiple daily flights. We do not expect that we will need to accommodate customers on other airlines. We will comply with all EU261 legislation."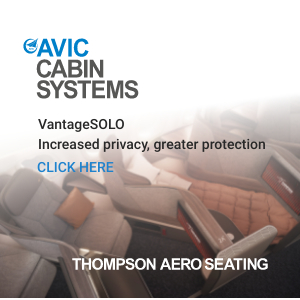 Regardless of which interpretation is correct, there is an argument from a reputational damage limitation perspective that Ryanair should be doing whatever it can to get affected passengers where they need to be as soon as humanly possible, even if that means sending them to other airlines.
The situation is particularly embarrassing for Ryanair because it has been at pains to prove over the last several months that it cares about its passengers.
Under its 'Always Getting Better' programme the carrier has rolled out a number of new initiatives, including the introduction of assigned seating, aimed at improving its customer service offering and appealing to business travellers.
While O'Leary stresses that "98% of our flights and 98% of our customers will not in any way be affected by these cancellations", the airline's pilot rostering disaster has been all over the newspapers and TV in the UK and Ireland this week, causing untold damage to its reputation and brand.
By refusing to fly customers to their destinations on rival carriers, it risks worsening and prolonging this damage.
Releated Articles: