Saudia and SITAONAIR are taking the inflight Wi-Fi experience for passengers to new heights by activating fresh functionalities for personalizing the onboard digital journey.
SITAONAIR has deployed its enhanced Internet ONAIR – an inflight Wi-Fi hub providing seamless inflight internet connectivity to airline passengers – aboard 76 Saudia aircraft flying to 34 destinations worldwide. It features a new, 'world-first' e-ticket solution, designed by SITAONAIR and Saudia, giving First and Business Class passengers access to free inflight Wi-Fi, simply by entering their e-ticket code into the portal.
Thanks to SITAONAIR's expert integration of its Internet ONAIR service within Saudia's customer relationship management (CRM) systems, the airline has been given full control and flexibility over creating special inflight connectivity offers for certain passenger demographics, such as frequent fliers, and for specific routes. It also means no codes need to be handled by Saudia or sent to passengers to receive their inflight Wi-Fi treat.
Saudia's enhanced Internet ONAIR passenger experience also benefits from:
   An augmented 'look and feel' for mobile users, with over 90% of all Wi-Fi sessions used on mobile devices
   A new, ergonomic website design, with improved navigation and user interface
   Faster speeds for registering, validating credit cards and starting Wi-Fi sessions
   A powerful in-built ad server tool that harmonizes various advertising formats without spoiling the passenger experience.
As part of their commitment to continue providing a world-class passenger experience and pushing the boundaries of innovation, Saudia has also introduced the ability for passengers travelling on their IFC-enabled fleet to purchase Wi-Fi sessions during the initial booking phase through their passenger service system (PSS). SITAONAIR has worked in partnership with the airline and Amadeus on an Application Programming Interface (API) integration project to give passengers greater control over their inflight connectivity experience.
Director General Of Saudia, Engr. Saleh Al Jasser, says: "As an airline we recognize our passengers' desire for seamless connectivity that speaks to them as an individual – it is at the core of our digital transformation vision. SITAONAIR's flexible approach and digital harmonization mastery has enabled us to offer a more bespoke, enhanced Internet ONAIR experience, in full support of our innovative IFC strategy. This total enhancement has enabled us to reconfigure our Wi-Fi price plans for all our passengers, enabling us to offer the service for a lower cost."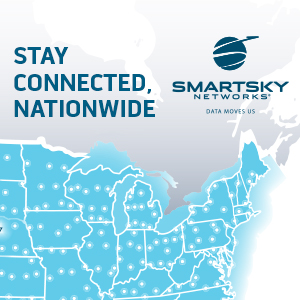 Dominique El Bez, VP of Strategy, SITAONAIR, says: "It has been a privilege to work with our customer Saudia to support their evolving connected aircraft reality and passenger experience goals. Our latest Internet ONAIR enhancements are delivering a next-level IFC experience for passengers through greater personalization and flexibility of service to both airlines and their passengers. Every SITAONAIR Internet ONAIR-activated airline can now benefit from our more ergonomic, mobile-friendly design and augmented user experience, and take that next step to achieving the brand-defining, individualized IFC experience passengers value."
Internet ONAIR's new integrated capabilities tap directly into demand from airline passengers for greater personalization in their onboard digital experience, as highlighted by SITA's 2017 Passenger IT Trends Survey.
To discover SITAONAIR's complete connected aircraft portfolio, and enquire about our solutions, speak to your local SITAONAIR contact or explore www.sitaonair.aero
About SITAONAIR
SITAONAIR is the air travel industry's trusted connected aircraft service expert. With its unrivalled industry-backed heritage, SITAONAIR empowers 400+ airlines and 16,000+ aircraft to navigate the complexity of connectivity and unlock connected aircraft value. We work in partnership with the air travel community, helping support its digital transformation, to unlock the true value of data, grow ancillary revenues, and enhance the passenger experience, operational efficiency and airline safety. Our co-created solutions for passengers, cockpit and cabin crew, and aircraft data management equip the industry to address the challenges and value-generating opportunities it presents. We support Air Navigation Service Providers in defining and implementing next generation solutions of Air Traffic Management.
SITAONAIR is a subsidiary of The SITA Group, which is airline-owned and airline-focused. Find out more by visiting www.sitaonair.aero
Featured image credited to istock.com/JakeOlimb