digEcor is very pleased to announce the imminent release of two AML FAA STC's for both its Cabin Lighting and broad GLIDE IFE systems.
The AML or Approved Model List STC covers all part 25 passenger transport aircraft and gives digEcor incredible flexibility and greatly shortens installation lead times. The GLIDE AML covers the full GLIDE suite including USB Power, Laptop power and of course the cornerstone light weight embedded seat back. The systems are installed and awaiting release from scheduled maintenance and STC issuance.
Speaking at APEX, Chief Executive David Withers said "This is a significant achievement and uniquely positions digEcor, already flexible and responsive, as the go to team for all cabin technology products".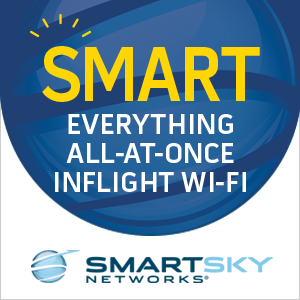 To celebrate, digEcor is giving away a single aisle zone of USB Power to a lucky airline attending APEX. digEcor's USB Power solution provides full 2.1A power at every seat with a simple seat upgrade path or new seats through a range of partner seat vendors. Paul Thorpe, digEcor VP Sales, Marketing and Support, said "We don't think an IFEC vendor has ever offered such a significant give away at an APEX event. For an airline to be able to take home real hardware for one of their aircraft is an amazing opportunity".
Visit digEcor at booth 931 to enter.
About digEcor
digEcor is an established and highly regarded IFE industry innovator, offering the only fully integrated solution from a single source. A low-cost, flexible solution that enhances the passengers' experience, the Integrated Flight Experience comprises Embedded IFE, Cabin Lighting, In-Seat Power, Passenger Services, Wi-Fi and more. Founded in 2000, digEcor is headquartered in Brisbane, Australia and has additional offices in the United States of America and the United Kingdom. For more information, visit WWW.DIGECOR.COM.