If you thought last year's agreement at ICAO to adopt the world's first market-based measure to control international aviation emissions had put an end to the disputes that have characterized this controversial issue, think again.
The European Parliament voted yesterday to place a firm time limit on the continued exemption of intercontinental aircraft emissions from participating in the European emissions trading system (ETS), putting it at odds with the more flexible approach backed by the European Commission.
Members of the European Parliament (MEPs) voted to keep aircraft emissions from outside the European Economic Area out of the ETS until December 2020, pending the introduction of ICAO's Carbon Offsetting and Reduction Scheme for International Aviation (CORSIA) in 2021.
Imposing a deadline, they argue, puts pressure on ICAO to deliver a meaningful global market-based measure that will avoid the double burden for airlines of paying in to both schemes.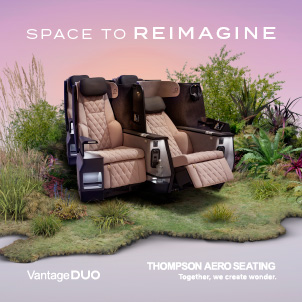 The Commission has taken a less rigid approach and wants to carry out a review of CORSIA post-2020 before making a decision on how, or whether, to include aviation in its cap-and-trade system going forward.
Either way, if Europe is not satisfied that CORSIA will prevent international aviation emissions from rising it could try again to force all airlines operating to and from the bloc to pay into CORSIA and the EU ETS simultaneously. Or it could maintain the status quo, which European airlines argue would put them at a competitive disadvantage.
Airlines for Europe (A4E) supports the Commission's approach while the industry transitions to the new ICAO measure, but argues that the "potential coexistence of two systems puts European carriers at a global disadvantage".
However, environmentalists are siding with the Parliament's tougher stance. Transport & Environment welcomes yesterday's vote, describing it as "essential to safeguarding European climate goals". The green lobby group swats aside concerns that a return to full-scope ETS participation could derail ICAO's efforts and set progress back to square one.
"If the ICAO deal falls apart, and there is a risk that might happen if decent offset criteria aren't agreed and enforced, then there is a possibility of full scope," T&E aviation manager Andrew Murphy tells Runway Girl Network.
"Rather than get upset, ICAO should focus on producing a credible implementation of CORSIA. That is the best way to avoid full scope."
But MEP Julie Girling, who spearheaded the Parliament's efforts toward reaching this week's decision, paints a bleak picture on progress at ICAO on developing the carbon offsetting provisions for CORSIA, describing it as "painfully slow".
"I believe it would be remiss to make a decision on the future of the ETS in support of a GMBM that is, for the time being at least, vague and imprecise in its framework," says Girling. "A time-limited derogation is therefore required to maintain political pressure on the Council, and indeed the Commission, to develop a long-term regulatory solution."
If airlines do end up paying for their emissions under both the CORSIA and ETS schemes, they could face extra costs on the latter.
The Parliament voted yesterday to reduce the amount of free allowances awarded to airlines under the EU ETS. This would mean that instead of receiving 85% of their allowances for free, as they do today, airlines would receive only 50% without having to pay. Revenue from the auctioned allowances should be used to fund EU member states' climate change policies, says the Parliament.
These reforms to the EU ETS for aviation – which are also supported by the Commission and the Council – mark "an important shift in the EU's approach to aviation's climate impact", says T&E.
On the issue of exempting flights to and from Europe, the three main institutions will now negotiate on which approach to take, with agreement expected by the end of the year.
Related Articles:
Featured image credited to istock.com/yalcinsonat1