The Telefonix PDT™ team announced today that it has been selected by Gogo, Inc. (Chicago, Illinois) to develop the Airborne Modem Controller Unit (AMCU) for Gogo's next generation ATG network. The AMCU product is an evolution of the currently fielded Airborne Controller Processor Unit 2 (ACPU2), which allows seamless enablement of Gogo's next generation ATG service while maintaining installed electronics footprint. Gogo's next generation ATG network is slated for North American availability in 2018. The AMCU incorporates a proprietary modem that utilizes LTE technology in the unlicensed 2.4GHz band. This system is designed to provide peak speeds of more than 100Mbps.
The AMCU is a continuation of the work the Telefonix PDT team has been doing during its long-standing development partnership with Gogo. The AMCU is the latest product to be developed by Telefonix PDT and has grown out of the insights and technological advancements from partnerships such as Gogo. The AMCU features a modular design for its key components, enhancing the serviceability of the LRU, while also providing a future pathway for upgrading those components.
To fully enable Gogo's new network, the AMCU is designed to deliver advanced processing capabilities, with a modern quad core Intel® Xeon® processor. The AMCU supports both ARINC 429 and ARINC 717 data bus interfaces, a managed multi-port Gigabit Ethernet switch, avionic discretes, an 802.11g/a/n/ac Wi-Fi client, 4G/LTE Terrestrial modem, and an extended onboard multi-Terabyte SSD storage capability, all packaged in an ARINC 600, 6 MCU chassis. The cornerstone of the AMCU is Gogo's innovative ATG modem; the AMCU chassis will manage and provide for the modem's unique mechanical, electrical and thermal requirements.
Pat Walsh, Sr. Vice President of Engineering at Gogo noted, "The AMCU will be an integral component of Gogo's evolving connectivity solution, and we couldn't be happier to once again be working with the Telefonix PDT team to ensure an optimized product for our customers."
Gogo's awarding of the AMCU program underlines the faith Gogo has placed in the Telefonix PDT team to continue innovating the next generation of ATG services. "The Telefonix PDT team values its long-standing relationship with Gogo and is proud to have been selected for the AMCU program," says Michael Kuehn, President of Telefonix, Inc. "Our team is committed to working side by side with the Gogo development team in delivering a best-in-class modem solution for Gogo's ATG network and meeting the expectations of Gogo's customers going forward." The Telefonix PDT development team is on schedule to meet Gogo's development and installation schedule, with planning underway for DO-160G qualification, with a final delivery expected in Q2 in 2018.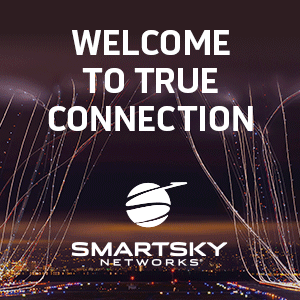 About Gogo
Gogo is the Inflight Internet Company. We are the leading global provider of broadband connectivity products and services for aviation. We design and source innovative network solutions that connect aircraft to the Internet and we develop customizable services for our aviation partners. Once connected, we provide industry leading reliability around the world. Our mission is to help aviation go farther by making planes fly smarter, so our aviation partners perform better and their passengers travel happier. You can find Gogo's products and services on thousands of aircraft operated by the leading global commercial airlines and thousands of private aircraft, including those of the largest fractional ownership operators. Gogo is headquartered in Chicago, IL with additional facilities in Broomfield, CO and locations across the globe. Connect with us at gogoair.com.
About Telefonix PDT
Telefonix PDT™ is a leading design, production and management partner with operations in the United States, Europe and Asia. With over 25 years of hardware development and design consultancy experience, the company offers a full range of product development capabilities and manufacturing expertise. By understanding the complex relationship between design and lifecycle management, the company excels at delivering products today that can be supported and upgraded tomorrow. The Telefonix PDT team is leading the development of advanced technologies required for the Internet of Flight™. Telefonix PDT is headquartered in Waukegan, IL and is an AS9100, ISO9000, and ISO 14000 certified manufacturer. Please visit www.TelefonixPDT.com for more information.