Global Eagle Entertainment Inc. (NASDAQ: ENT) is proud to have one of its leaders named to chair the new APEX Airline Advertising and Ancillary Revenue (ARC) committee. The committee is chaired by Global Eagle Vice President of Advertising, Sponsorship Kimberly Creaven, who also was key in creating it. Committee members come from across the inflight entertainment and connectivity industry. APEX is the Airline Passenger Experience Association.
"The committee brings together all sides of the airline media equation to build the advertising and ancillary revenue side of the industry, something that has not been done before," said Creaven. "This is proof that Global Eagle and our industry partners want to stimulate the ad community with these exciting channels that will bring value to the traveler's experience and develop new ancillary revenue streams for the airlines."
The ARC committee is a neutral platform committed to energizing the airline advertising environment through a focus on awareness and monetization. The mission includes creating and promoting advertising standards specific to airline advertising and revenue generating channels. This includes Inflight Entertainment, Digital Monetization and Inflight Wireless and Wi-Fi experiences on aircraft.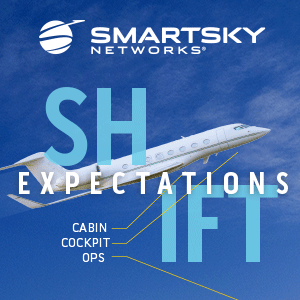 The committee will challenge industry leaders to provide better and faster data, analytics and best practices to improve the efficiency and revenue generation of airline advertising and sponsorship. Future meetings will include individual experts from global ad agencies, brand marketers and international airlines.
"We will grow this essential element of the industry — monetization and ancillary revenue for airlines — through this first of its kind committee," said Joe Leader, CEO of APEX. "We are all in agreement that a committee with this focus is needed and welcomed especially as the industry becomes more digitalized."
"The committee will bring together brands and agencies to share their stories of advertising and ancillary revenue and how this committee will become an integral part of connecting the ad and airline communities," Creaven said.
About Global Eagle
Global Eagle is a leading provider content, connectivity and data analytics to markets across air, sea and land. Global Eagle offers a fully integrated suite of rich media content, seamless connectivity solutions and operational data analytics to airlines, cruise and yacht operators and remote land locations. With approximately 1,500 employees and 50 offices on six continents, the company delivers exceptional service and rapid support to a diverse customer base. Find out more at: globaleagle.com.
Featured image credited to istock.com/JakeOlimb