If you thought that the Boeing 767's heyday was over, Ethiopian Airlines' recent decision to install Optimares' fully flat ZEST seats on its five remaining jets suggests this aircraft is still competitive against newer 787 Dreamliners.
Indeed, it's particularly notable that Ethiopian will be refitting all five Boeing 767-300ER aircraft given the airline's early purchase of the successor Boeing 787 aircraft, including a later acquisition of several "terrible teen" early Dreamliner models. Spokesperson Aniley Eshetu confirmed to RGN both that the entire fleet will be refitted, and that the expected lifespan of the fleet is a further four years.
Ethiopian will offer four rows of six-abreast business class in a 2-2-2 configuration, having selected the seat through a "confidential bid evaluation process", the airline's Aniley Eshetu says, highlighting also that 17" HD monitors are installed at each seat. She did not divulge the IFE provider.
Perhaps surprisingly from a passenger experience point of view, Ethiopian eschewed the airline-popular Thompson Vantage staggered fully flat product with direct aisle access, which debuted on Delta's Boeing 767 fleet nearly a decade ago and has been the stalwart of refitted 767s in the years since. Indeed, in recent memory the vast majority of refits with longhaul product has been Vantage, with the only really significant exception United's recently refit Boeing 767 with the Zodiac Optima-based Polaris compact staggered seat, again with direct aisle access.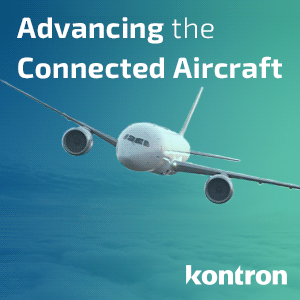 Optimares is clearly proud of its win here. "Due to our completely different approach and business model," the company's Marco Tonucci notes, "we don't compare our company nor our seats with Thompson, but we clearly can say the LOPA [layout of passenger accommodations] and the weight are much more efficient then the [seat] mentioned. After all, our seat is almost ten years younger then the original Thompson seat."
But with the remainder of Ethiopian's fleet's business class seats largely fully flat without direct aisle access, the Optimares product is consistent. Airline spokesperson Aniley Eshetu confirmed that the airline's Airbus A350 fleet and nine 787 aircraft use the B/E Aerospace (now Rockwell Collins) Diamond seat, while ten Dreamliners and 14 Boeing 777s use the Zodiac UK Aura lite seat.
"The ZEST seat can be fully flat from pitches starting at 62 inches," Optimares' Tonucci explains. "Ethiopian Airlines have decided for a an extremely generous 74" in a compact 2-2-2 configuration." While 6'2" may not in fact feel overly generous, a certified fully flat option is a big plus.
"We have certified double assemblies for now," Tonucci notes, highlighting that the basic structure is modifiable. "The seat will be certified in a 2-3-2 configuration in the next weeks. Duly modified for a first class experience, we have also certified the same structure for a very wide single use (with doors and all the amenities, which is also already flying)."
ZEST is currently flying onboard an Airbus Corporate Jet, as well as Ecair's Boeing 757 and Privatair's Boeing 767 aircraft. "he seat has been flying on 767s since 2 years. We have performed all the required certification to deliver this particular configuration along with the first on model IFE and customization," Tonucci says.
The Ethiopian rollout will be the largest so far for the product, which debuted in 2012, although Tonucci tells RGN there are further undisclosed orders to be revealed.
The seat is also available to other operators, Tonucci notes. "We tend not to sell the same seat to multiple airlines, but in the ZEST case, with simple customisations, each airline can truly transform the seat into a unique arm of their specific brand."
The 767 itself has a long background with Ethiopian, of course, as this piece of aviation history shows:
Indeed, as airlines still operating the 767 in the context of low oil prices look for options to improve their passenger experience, Optimares is staking its claim to be a player in this refit market.
Related Articles: