A cooperative effort between aircraft painting specialist RUAG; aircraft livery design houses Happy Design Studio and AIRONART; and A.S.A.P Aviation has applied the stunning CARBONEUM-branded scheme to a Global 6000.
RUAG's Munich facility used 200 litres of paint to apply the extraordinary CARBONEUM livery onto a Global 6000. At various stages in the application process, between six and 12 painters worked on the project simultaneously, in as many as three shifts, consuming 2,500 man hours over approximately four weeks, two of which were dedicated to preparing the design.
Happy Design Studio owner Didier Wolff designed CARBONEUM, building on experience gained with several earlier special schemes on canvases ranging from Mach 2 fighter jets, through airships, to TBM850 and King Air executive turboprops. "The customer saw a concept I created in 2012," Wolff explains, "and asked for the same livery with minor modifications.
"We named it CARBONEUM to reference the carbon effect on the tail and took 'eum' from the Latin for 'him'." RUAG led on the primary painting tasks which, according to a company spokesperson, included "chemical stripping, full re-painting, and preparation and design work."
Wolff says achieving the honeycomb pattern on the engine nacelles was easily the most challenging aspect of the job, with success relying on further expert input. "Its sharpness is down to Gilbert Holzer at AIRONART. He produced the three-dimensional stencils on site, to astonishing accuracy, through very complex calculation. Each line of honeycomb is different, with adjustments on a millimetre scale to fit the irregular shape of the nacelles."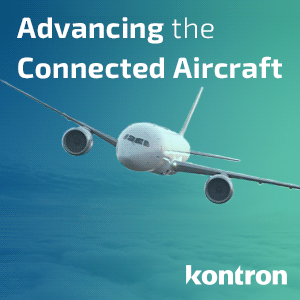 Less difficult to achieve than the 'honeycomb', but still no simple task, the three-dimensional 'carbon' effect on the fin was accomplished by A.S.A.P Aviation's artist, designer and varnishing expert Walter Maurer and Martin Dippel, who drew on approximately three decades of airbrushing experience.
The finished scheme employs shades of grey over a darker overall colour chosen by the owner to match a Ferrari hue. A sample was supplied and paint manufacturer Akzonobel used spectroscopic analysis to exactly match the automotive finish's shade in specialist aerospace paint. Of the other grey tones, the lightest is a mica, metallic effect finish, with a final clear coat of varnish tying everything together.
Even this final stage was carefully designed, as Wolff notes: "The client chose an ultra glossy varnish that combines with the mica paint to create a magical effect depending on the sun's position on the aircraft, revealing the livery as though it were being gradually 'switched on'."
With the Global complete, Wolff moved on to his next project, a VIP 737-800. Previously he has produced work for Egyptair's 737-800s, while earlier business jet finishes include a Falcon 10 for Olivier Dassault, and Bombardier's Learjet, Challenger and Global demonstrators. He also has a pair of Zeppelin NT airships in progress for Expo 2020 Dubai, while at the other end of the speed range his credits include F-16, Mirage 2000C and Rafale fighters.
And yet he reckons he's still to realise his full creative flair as far as aircraft are concerned. "Aerospace paint technology still hasn't progressed enough in my opinion. Aviation paint qualification is always difficult to achieve and although I dream of using amazing paint effects from the automotive world on aircraft, I always have to compromise to take into account the technology."
Image Gallery:
Related Articles: