Air China, the flag carrier and one of the major airlines of the People's Republic of China, has selected inflight entertainment and connectivity (IFEC) solutions from Panasonic Avionics Corporation (Panasonic) for its fleet of Airbus A350 aircraft.
Under the terms of the agreement, Panasonic will provide its industry-leading eX3 inflight entertainment for 10 Air China A350 aircraft. The first of these aircraft will be delivered in December 2017.
By selecting eX3, Air China will offer a unique passenger experience that includes audio and video on demand, a content library that can offer up to 300 movies, 200 TV shows, games, music, a moving map, and much more.
These A350 aircraft will also offer global connectivity services, which will allow Air China passengers to keep in touch with friends, families, co-workers and current events everywhere these aircraft fly. Panasonic operates connectivity service in 210 countries, including China.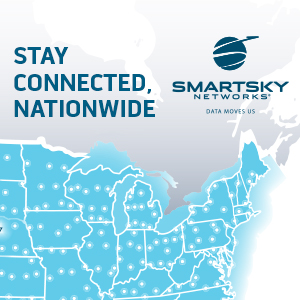 Hideo Nakano, Chief Executive Officer of Panasonic Avionics Corporation, said: "We are honored to partner with Air China on its A350 program. Because the airline's route structure includes very long flights to all seven continents, it needed an IFEC solution that would help keep passengers entertained and offer new opportunities for it to generate revenue.
"With eX3, Air China will offer its passengers a memorable experience that lets them watch movies and television, listen to music or connect to their favorite social media applications like WeChat. The reliability, performance and flexibility of eX3 and our connectivity service makes it an ideal choice for these aircraft."
About Panasonic Avionics Corporation
Panasonic Avionics Corporation is the world's leading supplier of inflight entertainment and communication systems. The company's best-in-class solutions, supported by professional maintenance services, fully integrate with the cabin enabling its customers to deliver the ultimate travel experiences with a rich variety of entertainment choices, resulting in improved quality communication systems and solutions, reduced time-to-market and lower overall costs.
Established in 1979, Panasonic Avionics Corporation, a U.S. corporation, is a subsidiary of Panasonic Corporation of North America, the principal North American subsidiary of Panasonic Corporation. Headquartered in Lake Forest, California with over 5,000 employees and operations in 80 global locations, it has delivered over 9,000 IFE systems and 1,500 inflight connectivity solutions to the world's leading airlines. For additional information, please visit www.panasonic.aero
Featured image credited to istock.com/JakeOlimb