2017 is a thoroughly exciting time for passengers crossing the Atlantic, especially from western Europe to the northeastern United States. In many ways, it feels like something of a changing of the guard during some fairly turbulent geopolitical times. As the economy, currency and influence of the United Kingdom declines during the Brexit process, so too will business and tourist demand, already cited by United Airlines as the reason for axing its flights from Birmingham Airport in the UK's West Midlands to Newark across the Hudson from New York.
Filling the gap: narrowbodies from newer and start-up airlines, with Riga-based carrier Primera Air, best known for much-delayed sun-and-sand flights from Scandinavia, the latest to join the queue for the North Atlantic Tracks. And whereas competitor Norwegian is flying to secondary US airports like Stewart-Newburgh and Providence, Primera will be heading straight to Boston and Newark from, initially, Birmingham and Stansted in the UK, plus Paris Charles de Gaulle. Newark flights will be daily, while the rest will be split three or four day operations.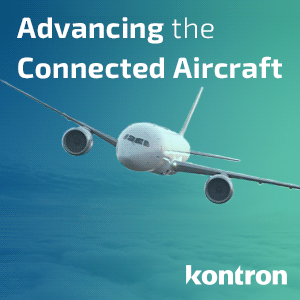 I concur with my RGN colleague Seth Miller that these operations will utilise four of Primera's eight A321LR aircraft, and that more routes are likely to follow.
You could be forgiven, though, for giving the Primera Air website a hairy eyeball. The company uses an old B/E Aerospace (now Rockwell Collins) Diamond CGI mockup to advertise the "Primera Air Experience", but the page it links to talks only about economy and premium economy. The premium economy seats appear to be the late 2016 version of the Acro Series 7 seat, created in partnership with Factorydesign, while economy seems like Acro Series 6, for which Primera Air is already a customer. It is notable, though, that Primera chose to illustrate its economy seats on the website with three varieties from the Acro catalogue, including one with a headrest and two without, a highly improbable configuration for its eventual aircraft. Nor does the seatmap, which shows four sets of main doors, match the CGI imagery of Primera's aircraft, which shows three main doors plus a pair of overwing exits in one of Airbus' Cabin-Flex layouts.
All of which is to say: caveat emptor, since what the website is promising in terms of #PaxEx may or may not materialise as reality. But the airline is established and seems, despite operational problems that are unlikely to be made any easier by adding transatlantic services into the mix, to be a going concern.
The first seating zone of the Primera A321LR between doors 1 and 2 will, according to the website's seat map, have sixteen premium economy seats, followed by four rows of extra-legroom economy, which the airline refers to as "a comfort seat" with more legroom.
If Primera is indeed planning Series 7 in premium economy, that would be an excellent choice: Acro's recliner is one of the best products on the market and competes very well with the competition, especially since the airline seems to be planning bells and whistles for the seats, given that its website promises "extra roomy adjustable seats with recliners, adjustable footrests and a lot of legroom". In the absence of a fully flat product on short overnights from the US, if Primera can operate a reliable service then a good number of business travellers may decide that a nonstop in a good recliner is better than a connection or (more likely) a longer ground transportation leg via another airport.
Announcing the new routes — with announcements in partnership with Birmingham and Stansted airports that seemed to have made both airports believe that they were the singular UK base for Primera's A321LRs,  Andri M. Ingolfsson, the President and Chairman of Primera Air, said, "With our brand new Airbus321NEOs airplane [sic], we are opening routes previously traditionally served only by wide-body aircrafts." This is of course incorrect; the UK, Ireland and indeed much of northwestern Europe has been served by Boeing 757 flights for the past three decades.
But the truth behind Ingolfsson's statement is clear: the efficiency of the new generation of re-engined narrowbodies, and particularly the A321neo, is opening doors to economics that have previously eluded many carriers.
Related Articles: