Emirates' willingness in recent years to give all passengers unlimited, near free inflight connectivity has delivered a significant boost to the passenger experience, particularly given that the offer was made on a global basis. But the carrier tempered its generosity last month when it significantly increased the pricing from the prior $1 for 500MB in-flight. Today it is adjusting the rules again, tying loyalty into the equation as it seeks to both satisfy customers and reward its frequent travelers.
Under the new pricing scheme Emirates Skywards members with Platinum or Gold status will receive complimentary unlimited wifi usage on board. Passengers in premium cabins will also receive unlimited wifi, as long as they are members of the Skywards program. Economy class travelers will see their free allowance doubled to 20 MB and, depending on program membership tier, a sliding scale of pricing on the wifi. A non-member will pay $15.99 for an additional 500 MB while that price is halved to $7.99 for a Skywards Silver member in coach.
Emirates is not the first airline to tie connectivity pricing to loyalty program membership. JetBlue's Fly-Fi inflight Internet service has remained complimentary for passengers since its launch due to various sponsorship deals brokered by the carrier. At various times since that launch, including the current iteration, getting free access was tied to membership in the carrier's TrueBlue loyalty program.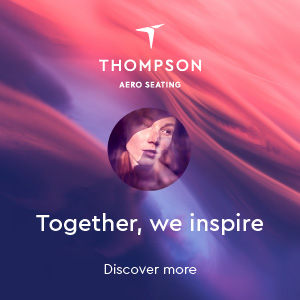 JetBlue passengers today are asked to provide an email address that matches their TrueBlue account during the login process or to enroll in the program. Southwest Airlines also ties its offering to loyalty. Its top-tier A-List Preferred members receive free connectivity access in flight based on login to their Rapid Rewards account.
For Emirates the shift to a higher priced plan is easy to read as a move to shore up costs in the face of slower growth and lower earnings. A large portion of the carrier's planes are equipped with the Sitaonair L-band solution, which is capacity constrained. There is no doubt that the prior iteration of pricing was a cost center to the company.
Indeed, in January 2016, Emirates divisional vice president: customer experience, inflight entertainment and connectivity Patrick Brannelly told Runway Girl Network that, "People expect free connectivity… we've had passengers complain even about the $1 fee, but I know last year we spent about $20 million connecting them!"
The new packages will be costly to the carrier as well, but with a different structure around them. Encouraging passengers to remain loyal to the Skywards program helps the carrier control costs and deliver "day of travel" benefits rather than award flights that take too long to earn. Giving program members more instant rewards is a win for both the program and passengers.
Related Articles:
Featured image credited to Jeremy Dwyer-Lindgren