I don't pretend to be an expert on millennial or even post-millennial angst, but I do know a bad teen movie when I see one, and Before I Fall is one of the worst in years. Glomming onto the bizarro "teen suicide chic" craze that started in the YA (Young Adult) fiction world and transitioned to film and television with popular big screen adaptations of best-sellers like The Perks of Being a Wallflower, It's Kind of a Funny Story, and Netflix's white-hot 13 Reasons Why, Fall takes things one step further by borrowing its central conceit from the Bill Murray classic Groundhog Day. Yep, as improbable as it sounds, novelist Lauren Oliver actually wrote a teenage version of Groundhog Day revolving around a horrific suicide and someone decided to make a major motion picture out of it. For teens. Ah, ain't Hollywood grand?
And though true fans of Groundhog Day will recall that pitch black suicide jokes abound in that film as well, in Fall the subject of suicide is used as just another cheesy, heavy-handed plot device – not unlike the various diseases that befall the noble, dying teens in YA "sick lit" smashes like The Fault in Our Stars and My Sister's Keeper – to reel in teen audiences who either don't know any better or don't care that what they are watching has the emotional depth of a Petri dish.
I'm not saying you can't make a good movie out of a story like the one told in Fall, and not having read the book I can't really comment on the quality of the original content, but what I can tell you is that the film version of Fall is a disaster from start to finish.
Set during one long, reoccurring day in the life of seemingly perfect rich girl Samantha Kingston (played by Why Him's Zoey Deutch) Fall follows Samantha and her posse of only-in-the-movies mean girls from one hopelessly clichéd high school tableau to the next as she desperately tries to unravel the mystery of why she is reliving the same day on an endless loop. And when I say endless, I mean it. For although Fall clocks in at a breezy 99 minutes, there are times when the movie truly feels like it will never end. Not helping matters at all is the film's creepily on-the-nose soundtrack which features songs that feel like they were all test-marketed in a lab somewhere in Van Nuys to wring X-amount of tears from hormonally challenged teens.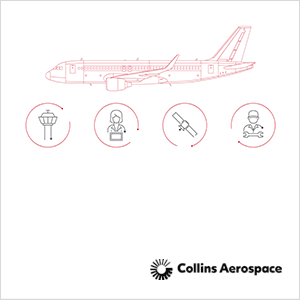 Directed by indie helmer Ry Russo-Young – whose Nobody Walks took home a Special Jury Prize at Sundance in 2012 – Fall was written by fellow art house vet Maria Maggenti (The Incredibly True Adventure of Two Girls in Love) so, on paper at least, the pair must have seemed like the perfect duo to bring this genre-tripping teen drama to life onscreen. Unfortunately, they failed miserably at every turn. And though you'd be hard pressed to get a refund from the airline after watching it, Fall is easily the dumbest, most insanely unsatisfying film to grace IFE screens this month.
That said, the cast of young actors featured in the film are surprisingly good. Particularly noteworthy are Halston Sage (Paper Towns), Cynthy Wu (The Catch), and Medalion Rahimi (Still Star-Crossed) who all shine as Samantha's gaggle of mean-spirited besties and The Walking Dead's Logan Miller as Kent, the nerd with the heart of gold who may or may not hold the key to Samantha's heart. And though Jennifer Beals (Flashdance, The L Word) is also very good in a thankless role as Samantha's mom, the only thing that made this film remotely watchable during its most annoying moments was Deutch.
This is the second film I've seen Deutch in – after Richard Linklater's hugely disappointing Everybody Wants Some!! – where her inherent charisma and movie star good looks completely outshine the drivel she's given to work with. Raw, real and immensely watchable, Deutch is a young actress on the cusp of serious stardom just waiting for the right movie to push her over the edge. Sadly, Fall is not that film.
Now playing on select American Airlines and Delta flights worldwide, Before I Fall is also available via streaming at iTunes, Google Play and Amazon Video.