Is it time to consider a "basic business" class product as viable? According to one major airline CEO who spoke with your author, the answer is a resounding yes, and the expectation is that such a product will be incredibly successful.
In this context, basic business would be fully unbundled, much like coach products have evolved. Advance seat assignments, meals, lounge access and checked baggage allowance would be separated from the base fare. Even the amenity kit or onboard pajamas might be offered as separate items for purchase rather than as part of the package.
Since the most important component of business class on long-haul flights is generally the bed for sleep, this sort of approach could make sense. A passenger would theoretically save on ticket price, thus making the base hard product more appealing to buy and increasing the number of premium seats the airline sells. The traveler who seeks a more indulgent experience would buy the ticket plus the various additional components.
But the concept is not without challenges.
Finding the right price point for the economy class ancillaries proved relatively easy. There is some variation among airlines, of course, but the key factor is that the component prices are not directly tied to the cost of delivering that service. That disconnect becomes more challenging when trying to figure out the price to charge for a business class meal, for instance. A passenger might be only mildly annoyed at paying $12 for a hamburger in coach; what could an airline charge for a business class meal that would not be seen as insulting and overpriced, especially considering that at the end of the day it is still just airplane food? Is a $50 price tag too high? Maybe not, given that Swiss is selling meals in coach at that price point today.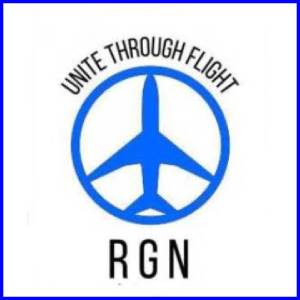 There is also the question of how much to discount the ticket price when removing these components from the all-in price. Of course, it is possible that, like with Basic Economy, the fares won't be discounted at all and the introduction of basic business is really just a price hike. That rarely goes over well with consumers.
The other major challenge is how to make the transition to an unbundled business class model while maintaining the appeal of the full-service product. The unbundling of economy class began with low-cost carriers, not the airlines traditionally offering lie-flat beds on long-haul routes. The CEO I spoke with acknowledged this challenge but believes his airline and business class product is sufficiently respected as not to take a hit should unbundling be introduced. But he was also clear that the new offering is not imminent. The ability to effectively sell this offering depends in part on broad implementation of NDC so that ancillary options are more readily exposed to consumers.
Unbundling of business class tickets is already in place in limited circumstances. British Airways charges for advance seat assignments, for example. But this idea of a "basic business" product takes that to the next level and at least one major airline is considering the move seriously enough to talk about it with press. Don't be too surprised when it happens for real.
Related Articles: