Having agreed to furnish the outstanding balance amounts of its cash and revolving-credit-facility every two weeks until it has filed its delayed 2016 annual earnings report, Global Eagle has informed the SEC that its consolidated cash balance as of 11 July was $69 million, of which $31 million was held by its non-US subsidiaries.
Moreover, reports Global Eagle, in late June and early July the company paid roughly $4 million to lenders, as well as $1.4 million in lender fees in connection with a recently-amended pact which gives the firm more time (until 15 September), to deliver its audited annual financial statement for 2016, and carries the requisite bi-monthly reporting until then.
Global Eagle has blamed its "increased size and complexity after the Emerging Markets Communications acquisition and the effect of that size and complexity on its financial reporting processes" for the delayed earnings reports. But coupled with C-suite management turnover (in late February, then CEO Dave Davis and CFO Tom Severson resigned, and industry veteran Jeff Leddy took the helm), these developments have left some industry observers scratching their heads, and wondering what the future holds for the leading provider of content service provisioning to airlines.
To wit, RGN recently received an unsolicited and highly accusatory email from an individual who claims to be a Global Eagle investor. In it, the individual said he and his colleagues blame Global Eagle's challenges and headwinds "entirely" on the tenure of Davis as CEO. He pointed RGN to Glassdoor.com, a web site which features a fair amount of less-than-rosy anonymous reviews of the company, including under Davis' helm. And he asked why publications are interviewing Davis after what he claims is "the train wreck he [Davis] caused at GEE".
While RGN has not yet been able to verify the person's identity, the broader question of why Davis went on a sort of media tour on leaving the firm seems fair enough. And so your author posed the question to Davis, via Brainerd Communications, the PR company which has been handling Davis' recent media exposure.
What is the driver behind the media tour? Is it to position Davis as a thought leader in the space? To drive forward consolidation? Something else?
Says Davis:
With over 25 years of experience in the aerospace and satellite communications industries, I believe that I have a unique perspective to share on the rapidly evolving landscape – and can offer some ideas on where the business may be headed. This is a period of rapid change for our industry as new satellite and launcher technologies promise step change improvements in performance and reductions in costs. At the same time, I believe that competitive dynamics among satellite operators and satellite communications service providers are leading to an inevitable shakeout and continued consolidation.
Indeed, industry consolidation was on the tip of Davis' tongue when RGN interviewed him in March. Though Davis would not speak on record about Global Eagle at the time, he suggested that consolidation "is the most expeditious way" for industry stakeholders to reach profitability, "and it is probably inevitable. There are just too many players. The market is significant and growing, but six or seven providers around the world is just too many."
More recently, Davis made similar comments to APEX in a two-part interview in which he also revealed his consulting contract with Global Eagle ended on 20 May.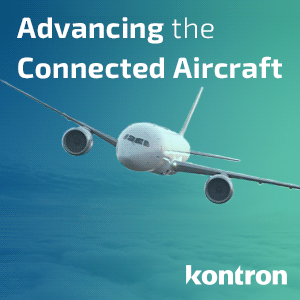 For its part, Global Eagle confirms it no longer has any dealings with Davis. Asked by RGN if Davis is still consulting for the firm and if any sort of blessing was given to Davis' recent media blitz, Global Eagle's new VP communications and marketing, Michael Miller, said, "He is on his own, no connection to us, no consulting contract."
Having brought in new talent, including from the LiveTV unit acquired by Thales, Global Eagle is now eager to bed down, and focus on its people, proficiencies and organic growth. Company chief operating officer Wale Adepoju, a respected, long-time industry veteran, recently told RGN at the IATA AGM in Cancun that, "There is a lot of great products that we've been working on, which are now starting to come out to the market. So with a focus on mobility, we launched our app with Qatar (pictured at top); that was at the Berlin travel show; and we have a number of other products that we will be announcing throughout the year.
"The shift in gear has really been acquisition, acquisition to really now let's run this business, let's grow it, let's focus on the people we have, the customers we have and work on some pretty exciting projects." Able to provide content, content servicing, connectivity and data analytics to airlines, Global Eagle is delivering media-rich responses to the raft of airline RFPs on the market, he said.
Meanwhile, Global Eagle is actively searching for a new director/VP of investor relations as company senior VP, corporate development and investor relations Kevin Trosian has vacated the position. Getting back on track with securities filings and instilling confidence in investors will be key for Global Eagle's image, and will put the firm on better footing should suitors come calling.
Related Articles: