Personal electronic devices will be the passenger experience trend of the year — again — not least because of the illogical and dangerous move by the US and UK governments to insist these devices be checked into the hold on flights from certain Muslim-majority countries. But the aviation interiors industry is still developing ways to hold tablets when they're not banned, as well as the permitted smartphones and similarly sized devices like the iPod Touch. During this spring's Aircraft Interiors Expo in Hamburg, many seatmakers were displaying new concepts, which are up for review by the industry.
It was surprising not to see more seatmakers showing low-tech PED holder options, though, like a simple groove sliced into the tray table. While there will certainly be an impact on cleaning, it feels like this is a relatively simple — and retrofitable — option that a number of airlines might well find attractive.
That said, a key change for quite a few of the PED options on show is universality. Surface-style hybrids have become popular. Phone size options have also continued to grow. As such, designers have realised that they need to support both today's devices and whatever Apple, Samsung, Google, Microsoft and the rest come up with over the next five to ten years.
Zodiac Aerospace, with its new Z400 seating for the 777X, had a wide variety of four separate holder options: a small net probably only usable for cables, a winding holder definitely only for cables, and a phone holder with a large vertical band that defeats the purpose of using the holder for entertainment purposes. It feels as though the table latch could be dual-purpose: perhaps a small lip on the moulded surface above the latch, enabling the latch to be swiveled upwards in order to prop up a PED?
The issue is, of course, that these are behind the tray table, and thus require it to be kept open during use. Zodiac wasn't the only seatmaker showing options that only work when the tray table is down however; smaller UK seatmaker Pitch's LCC-focussed seat's USB socket is behind the tray table. While useful for flight attendant checks — if the table is up then nobody is illicitly charging during takeoff or landing — that would be a pain in flight.
Pitch was, however, showing one of the most innovative yet simplest PED holders for tablets. Essentially, the surface of the table is a couple of millimetres taller than the surface of the swing-down arm that supports the table itself.
Pitch's design is remarkably clever, resulting as it does from the ultra-slimline seat's table structure being elevated out of the way of passengers' knees. Innovating for passenger experience options that arise out of the ongoing search to create more space out of the seat structure is a good way to offer something of a tradeoff for airlines on the way to the bottom, and for airlines maintaining a #PaxEx floor to show investment.
Materials engineering firm Boltaron, meanwhile, demonstrated a non-slip surface that could revolutionise the design of PED holders.
Boltaron demonstrated the sticky surface with a glass of water, but the product could be modified to accommodate PEDs, which have a tendency to slide around. Compared with traditional rubberised dots or strips, not only is Boltaron's surface wipe-clean, but it also isn't subject to being picked off or rubbing off with use.
Indeed, Boltaron's design is reminiscent of — but hopefully more hard-wearing than — the Embraer E-Jet E2's Priestmangoode-coordinated cabin, which the airframer needed to redesign after winning a Crystal Cabin Award, where a sticky surface on a nearly vertical PED holder failed to live up to a day's wear at trade events including the Paris Air Show.
HAECO Cabin Solutions has an innovative twist for recliner seats in the premium market: a combination cocktail table and PED holder.
While certainly unusual, it's rather elaborate, with a lot of moving parts, and really only seems suitable for a smartphone-sized device if both passengers are using the centre-mounted holders.
Seatmaker HAECO was showing an additional flip-down feature with both a forward-backward swiveling PED holder and a cupholder cutout.
Making a PED holder swivel on this axis certainly feels very natural, but one issue is the significantly varying weights and sizes of devices. Ensuring that the mechanism is strong enough to support both a 12.9-inch iPad Pro and a four-inch iPhone SE, while still being easy enough to turn without using a device as leverage, is complex.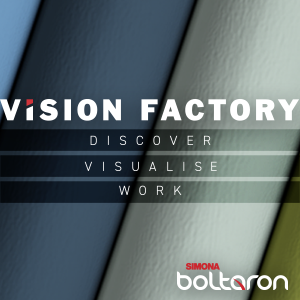 Here, as elsewhere in the fold-down extra-surface feature category, the humble cupholder is making a return — perhaps as an increasing number of airlines either return to a complimentary beverage model or attempt to boost demand for their ancillary drinks sales — and there is scope here too for dual-purpose design.
Can cupholders be designed to hold cups when necessary and PEDs at other times, with an extra groove for a PED turning the O of a cupholder into a ϴ?
Can an extra lip be added at the edge of a flip-down cupholder higher up the seatback in order to hold a phone or tablet above the tray table at mealtimes?
Innovation is certainly happening in this space — but there's definitely room for more. Fingers crossed for some novel options at the colocated APEX-AIX Americas later this year and AIX 2018.
Related Articles: