When she was a teenager in rural Ohio, a chance meeting with a neighbor led Adelynn Mrosko to her first flight at the controls of an aircraft, a Schweizer-SGS 2-32 glider. For a child bitten early by the aviation bug, Mrosko says, "being at the front of the plane and being able to see everything around you, was just absolutely amazing. It was a fun flying experience and I got to see the sunset, and I guess from there it just hooked me."
But Mrosko, now 20 and a junior in the aviation program at the University of North Dakota, thought she and her family had a difficult decision to make. Coming to the realisation that she was transgender, "I remember my mom asking me one day, 'what do you really want to do? Do you want to be a girl or do you want to be a pilot?' She asked me what I wanted to do, knowing how much I loved aviation."
"I looked her right in the eye," Mrosko explains, "and I said, 'Mom, I am a girl. I won't be happy as a pilot unless I do this. It really sucks, but I have a feeling it will eventually work itself out.'"
Mrosko's mother, a long-time United Airlines ramp and ticket agent employee who had begun her career at New York Air and then Continental Airlines, had flight benefits that meant the family could fly "five, six, even seven times a year. Ever since I was a little kid I just loved flying," Mrosko says. "I always loved getting the window seats and just sitting up front. Just feeling the thrust of the engine going forward, that's what hooked me right there. I said to myself, 'I am going to try that.'
Yet LGBTQIA pilot role models, especially transgender pilots, let alone any information sources about transitioning and retaining medical clearance, were hard to find.
"I was doing more online research," Mrosko says, "and I came across the National Gay Pilots Association. Kelly Lepley's picture in front of that MD-11 was right there on the website with her email. I shot an email to her and then the next day I had a phone call with her, talking about everything."
"That was before Jessica Taylor got the medical reform," Mrosko notes. "At that point, Kelly laid it out that I could both transition and become a pilot. It wouldn't be easy but I could obtain it — it was there. That was my saving grace: I realized I could transition and be a pilot. It is the best of both worlds, in an indirect way. There is a lot of hardship involved, but that's just life for you."
Mrosko explains that she began considering the University of North Dakota after a recommendation from a colleague of her mother's, who suggested the UND flight school. "Once we got to the university, that's when I started seeing the programs they have in place. The flights, the aircraft, the civilian fleet, the altitude chamber — I just started to fall in love."
"The only thing that put me off about UND," Mrosko says, "is the LGBT perspective. They didn't really have any groups for the community. They did have one at one time, but their website was out of date. That didn't help coming in from outside."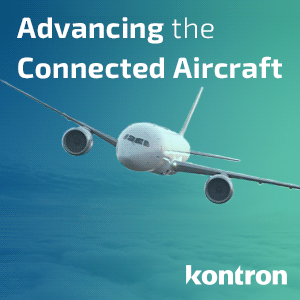 Mrosko had come out to her immediate family as transgender before arriving at UND, but took the suggestion of her father — a former NFL professional football player — to wait to come out further or begin presenting as a woman for a couple of months at college.
"My first semester there," Mrosko says, "I took a base-level class, University 110A which is offered once every four years — ironic, because it was called Aviation and Gender. I thought this class would be perfect, since I was transitioning. So, I went into the class the first day and the professor was going through the syllabus. We got to the end of the syllabus and it comes up: transgender pilots. The professor said, 'yes, they do exist,' and I [was] sitting there laughing internally, because he was really cool, and he cared about the transgender community."
"I knew then that transgender people were going to be addressed and out in the open — it was only twenty students, so it wasn't big, but it was there," Mrosko notes. "I went up to the professor at the end of class and told him I was on hormone therapy, that I am transgender, and that I knew a lot of transgender pilots in the industry if he wanted to bring somebody in. He was all for it, so I started working with NGPA, bringing Jessica Taylor, Brooks Beaudoin, and a few others, to UND for the class."
But more than that, Mrosko says, "I started looking into creating a University Chapter. They said it has never been done, but if I wanted to do it we will help you. I started going at it. I got involved with other student organizations, I learned how they worked on campus, and then I went to the Student Involvement Center and went from there. I drafted a template, a constitution, the letters of affiliation, created a board, and the first ever university NGPA chapter was in place."
Mrosko's appreciation for the camaraderie and support of NGPA clear, both among the two dozen or so members of the UND chapter and the wider organization. And she has plans to bring these benefits to more students too — both with a TEDx talk in Fargo this July and at other colleges in the US.
"Since the creation of the UND chapter, we have used the template to create chapters at Western Michigan University and ERAU Prescott," Mrosko says. "We want to use the same template to create seven more chapters this year. Our mission is to create LGBT equality in the community, in each university department, and the aviation industry worldwide."
Header: Mrosko is studying with instructor Alexander Churchill. Image – Adelynn Mrosko
Related Articles: