A new system, developed by Amadeus in partnership with payment systems provider Ingenico Iberia, will allow airlines, ground handlers and airports to securely handle customers' direct payments for ancillary services using EMV terminals. The so-called Amadeus Airport Pay solution, which is currently being rolled out by launch customers Lufthansa and Austrian Airlines, in the future could allow airlines to offer passengers instant refunds during flight delays or for lost or delayed baggage.
Lufthansa completed the first ancillary-service payment transaction using Amadeus Airport Pay on 29 May, at a check-in desk in Munich. Within the next three months, Amadeus Airport Pay will be offered by 2,000 terminals at 170 Lufthansa check-in and ticketing locations worldwide, enabling customers to quickly and easily pay for ancillaries, such as baggage fees.
This isn't an "upgrade" to any current hardware, explains Celia Pereiro, head of Amadeus' Travel Payments Business. "It is a new integrated payment solution that allows agents to collect payments at the airport with EMV devices, with multi-merchant and multi-acquiring capabilities with Ingenico GPRS devices adapted to work integrated with the Amadeus DCS [departure control solution]." The only required hardware is the payment device and it is completely independent from the airport infrastructure.
Amadeus is now in discussions "with many airlines" over providing the new payment system but one of the first additional carriers likely to use it is Lufthansa Group carriers SWISS, says Pereiro. Amadeus sees the payment system as potentially being particularly useful to low-cost carriers, which largely rely on selling ancillary services, and Pereiro hopes the first LCC to begin using the system will be Lufthansa Group subsidiary Eurowings.
Amadeus is developing its planned LCC-specific solution with Navitaire, an LCC-specialist IT provider which Amadeus acquired in January 2016.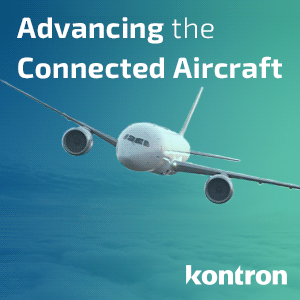 A key benefit of Amadeus Airport Pay is that, for the first time, it allows airlines and other airport stakeholders the ability to process payments to any bank or credit card service including when common use terminal equipment (CUTE) is used from hour to hour by different airlines or other airport-service providers.
Existing terminals (such as check-in kiosks) only allow payment to the bank used by the company or airline which operates the terminal. Consequently, says Pereiro, many times ancillaries "are not so successful at airports, because they don't have the means" both to sell and receive payment for the services in the CUTE terminals they use. Today, "in many cases, the PNR and the payment are not really integrated and this separates the payment from the sale of the product."
The Amadeus Airport Pay system is "absolutely agnostic to the bank and the CUTE provider", while "ensuring full [security] encryption" which is "point-to-point encrypted" and "very difficult to break", assures the Amadeus executive.
Use of the payment system needn't be restricted merely to ground terminals. Airlines could use it to accept payments for services or goods airlines are selling in-flight and Pereiro confirms Amadeus is now working on a system that would allow acceptance for any EMV-based card for payments made on board.
But Amadeus is also "open to a lot of possibilities" that could benefit passengers with Amadeus Airport Pay, says Pereiro. Key among them – although it is "not yet in place for Lufthansa, but they are looking at it" – is that, in the event of flight delays or cancelations, airlines could use the system to compensate customers partly or fully for services or tickets for which they have paid.
Another potential benefit of the system for both service providers and passengers is that "in some markets, when you pay by a secure way, for instance EMV, the fee" charged by the payment service is lower, resulting in a lower overall transaction cost, says Pereiro. Airlines could use this fact either to produce more revenue for themselves or pass through some or all of the saving to the passengers buying ancillary services or products sold onboard.
As a payment system, Amadeus Airport Pay could also be used by companies not involved in air transport at all. Pereiro envisages companies such as train operators and cruise and ferry lines being able to adopt versions of the system for the services they sell on board and she confirms Amadeus is in discussion with various such companies about them potentially using the system.
Related Articles: