I haven't always been the biggest of fans of Swiss' newest set of lounges at Zurich, and indeed I maintain that the business and Senator lounges could use some serious thought as to their positioning. But in the year since my first visit to Swiss' first class lounge and my most recent, I've noticed a remarkable uptick in key parts of the soft product.
The hard product in the lounge remains outstanding, from the comfortable seating areas to the sit-down restaurant to the pair of bedrooms that rival any luxury hotel — and indeed the 270-degree wraparound roof terrace. There's also blisteringly fast wifi, at 90 Mbps down and 110 Mbps up when I tested. But the improvements in the food and beverage department in particular really surprised and delighted me.
As I'm often wont to do, let's start with Champagne. Now, Swiss doesn't offer US $100 bottles of champers, like some other airlines' first class lounges do. Instead, it takes an approach that I've long championed: curating a wide and rotating variety of little-known but not budget-busting bottles alongside the less expensive famous brands. Swiss really rolled the boat out on this one, with nine options including five that I hadn't tried before. I particularly liked the Comtesse Lafond and the Claude Baron, while the Piper-Heidsieck Rosé was a real find.
I'd mentioned this option to the maître de lounge when I first visited the space in the middle of last year and found the bubbly list a little lacking then, and she had remarked that she was already pressing for it as an option, so I'm truly pleased for the lounge's overall offering that it's been included.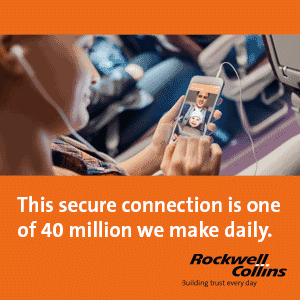 The rest of the wine list, too, is superlative — among the best I've ever seen in a lounge, and well on par with my previous personal first class lounge title-holder, Qantas.
Eight pages of wines from around the world, but notably featuring several of Switzerland's excellent cool-climate varietals, managed to tempt even me away from my beloved Champagne for a few tasting glasses.
All in all, despite needing a bit of a proofread, I had to pick my jaw up from the floor after reading through the wine list, and not least because so many of the wines would really flourish when accompanying something from the expansive dining menu.
One of my initial criticisms of the lounge was that it lacked a bit of Swissness, but the way the menu is now organised is redolent with elegantly presented nostalgic favourites alongside some experimental gastronomic treats. Four different options for a fondue? Delightful.
Suure Mocke, a braised beef dish, but served with polenta fries and seasonal flower sprouts? Superb.
A four-course wine menu? A five-course dégustation? Or a make-your-own-brunch set of options?
Every single bite I enjoyed in the lounge was impeccable, and that's hard to achieve. Moreover, it was delivered with aplomb and grace by a seriously impressive team of staffers.
Fortunately, with two long stays in the lounge, I was able to pace myself with a quiet nap and refresh with a shower in the lounge's bedrooms.
Yes, bedrooms: no cabana or simple shower rooms these (although the lounge does also offer separate shower facilities), but beautifully designed hotel-style rooms with big comfortable beds, crisp linens, premium toiletries, and no shortage of little touches that really make the experience.
From the bottles of still and sparkling water to the hand wipe to the signature square of Swiss chocolate all the way down to a small vase of spring flowers, it truly felt like the bedrooms had been designed with thought and created with pride — and with Swissness.
Image Gallery:
Related Articles: