Qantas will be able to throw an appropriately monikered crustacean on the barbie for guests departing for nonstop Dreamliner flights to London at its new Perth international lounge, which includes an outdoor barbecue area as well as all the usual lounge trimmings. The facility is currently under construction for business class passengers and precious metal frequent flyer cardholders at the airline's new combined domestic-international terminal in the Western Australian capital. The design language, though, is an interesting departure from Qantas' existing brand, while some of the features and functionality in the airline-produced renderings look a bit form-over-function.
Qantas' first Dreamliners will operate a U-shaped service pattern starting in March 2018, beginning on the Perth-London return, taking a domestic leg to Melbourne, running a round-trip to LAX, and then returning to Perth via Melbourne. Transit at both Perth and Melbourne are therefore crucial, especially for markets that don't have international Qantas flights, but do have domestic connections into PER and MEL.
From March 2018, Qantas will terminate its Melbourne-Dubai-London A380 flight, freeing up A380s for its growing Asian operations and releasing the London slot to the Dreamliner route. A bullish Qantas is also bringing forward delivery of 787s, with the strategy of aiming to skim the premium end of the market rather than going for volume. When an airline is selling a route on the basis of being a better connection, a lounge for business class passengers is a must.
The Melbourne Qantas international lounge facility — with the exception of the small but excellent first class space — is fully interior and lacks any natural light, so it will be interesting to see whether Qantas comes to an agreement with Emirates to use their larger, brighter and overall nicer lounge for the Melbourne-LAX leg, or creates a better space at MEL.
At Perth, though, Qantas is dealing with the legacy of being one of the Australian airports with split international and domestic terminals (dating back to the days when Australia's domestic and international airlines were intentionally separated). During negotiations, Qantas secured permission to operate international flights from the terminal it previously used for domestic terminals, as well as government funding to provide the usual customs and border formalities in a terminal previously without them. Qantas' new facility will give the route — and regional Asian and New Zealand flights — a #PaxEx boost.
That boost, however, is tempered by the fact that Qantas' business product isn't world-leading and its new premium economy seat — while an evolution of previous generations — is still stuck at 38". Qantas also lost the opportunity to sell its economy flights on experience when it chose a nine-abreast layout.
The thing is, Perth-London won't be the world's longest flight (Auckland-Doha will pip it by a matter of minutes) but it will be long. It won't be especially comfortable in the 3-3-3 economy Qantas has chosen, meaning that experience-sensitive flyers will continue to book themselves on either the competition or on codeshare partner Emirates' flights over Dubai.
Key to the decision for business class passengers and frequent flyers, however, is the lounge. The Emirates options in Dubai are truly spectacular, separated as they are from the rest of the terminal on the upper deck of its A380 terminal, and indeed the option of a first class lounge at DXB may be enough of a plus for some of Qantas' most valuable passengers to skip the Perth connection in favour of Dubai.
Qantas has released two renders of the lounge so far, and there's a lot to like. I'm also looking forward to the promised "more than a dozen shower suites, space to refresh and a wellness facility". The lounge's design is something of an evolution for Qantas, which is working with David Caon rather than its previous guru Marc Newson.
"The International Transit Lounge has been designed as a collaboration between leading firm SUMU Design and award-winning Australian industrial designer David Caon who is also the lead designer for the interiors of the Qantas Boeing 787-9 Dreamliner. The redesign of the T3/T4 precinct was created by architecture firm Noxon Giffen," Qantas explains.
While Caon and Newson have worked closely together in the past, there are questions as to whether the design language of this lounge gives enough continuity to the product elsewhere in the Qantas system. I'm left wondering whether there's enough remaining from the Newson-era design DNA in the Perth lounge to show the golden thread of branding across product eras when compared with the 2014 A330 business class seat, which is a Newson-customised Thompson Vantage XL seat — let alone some of the older business class product operating domestically.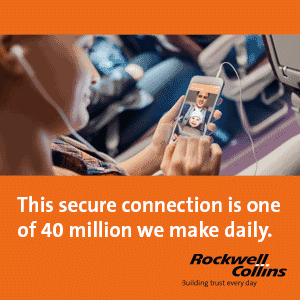 There's a lot more white in this lounge than in previous generations, with less wood but more hard stone and concrete surfaces. While I'm not averse to a good bit of Brutalism, it's a shame that Qantas and Perth Airport couldn't work together to provide a lounge with a view, especially for the outdoor area that will offer a barbecue zone and "Neil Perry designed Australian-style BBQ menu". It all feels too much Port Arthur and not enough Bondi Beach — welcome to Australia, here's a sausage sizzle and a view of a concrete wall.
Also a trifle frustrating is the lack of laptop-friendly tables and workspaces in either of the renderings. Frankly, business class passengers and frequent flyers are the most likely to want and need to recharge their multiple devices and either pull down movies and work files or upload what they've got done in-flight. Nobody wants to be stuck in cubicle-land — tucked away in a dim corner on uncomfortable chairs or stools — while waiting for the progress bar to march across the screen, wishing that they could be seeing some sunlight.
Fortunately for Qantas and its passengers, this is by no means a decision that has to be baked in at the time of rendering: there's still time to make a smart decision and offer comfortable chairs with laptop-friendly tables and multiple power points as it outfits the lounge.
Related Articles: