Writer-director John Lee Hancock has been cranking out hugely-entertaining, big studio fare like The Blind Side, The Alamo, and The Rookie for more than fifteen years, so, it's easy to see why he was tapped to helm a splashy biopic of controversial McDonald's CEO Ray Kroc. I mean, who better to tell the tale of Kroc's storied rise from struggling traveling salesman to burger joint billionaire than the man whose penchant for patriotic, flag-waving Americana could give Michael Bay a serious run for his money? Unfortunately, in the case of The Founder, the answer appears to be anyone but John Lee Hancock.
It's not that Hancock is a bad director – in fact, his schmaltzy, Disneyfied Saving Mr. Banks is one of my favorite big studio dramas of the past few years – but rather that Hancock's decidedly mainstream touch runs counter to the edgy, satirical bite that a film about a soulless, Trumpian huckster like Kroc demands. Especially in today's America where Kroc's legacy of brash, unchecked capitalism and corporate greed continues to decimate small businesses and the working class decades after his death. And though Hancock captures the look and feel of 1950's middle America beautifully, his handling of the darker side of Kroc's persona is much less sure-footed. That unevenness might be easily ascribed to the film's screenplay, which loses focus a bit in the second act, but the fact that The Founder was written by Robert D. Siegel, the award-winning scribe behind 2008's brooding, Oscar-bait drama, The Wrestler, makes me think otherwise.
Opening in 1954 with a young Ray Kroc (played with oily élan by Michael Keaton) selling milkshake mixers from the trunk of his car, The Founder really starts cooking with gas (or fryer grease) when Kroc crosses paths with the brothers McDonald in Bakersfield, CA. Selling a no nonsense menu of burgers, fries, milkshakes and soda at a tiny burger shack in the center of town, Richard "Dick" McDonald (Me and Earl and the Dying Girl's Nick Offerman) and his brother Maurice "Mac" (Jackie's John Carroll Lynch) have lines down the block from the moment they open. Intrigued, Kroc buys a burger and it's literally love at first bite. Determined to figure out the secret to the brother's success, Kroc takes the pair to dinner and eventually convinces them to partner with him on franchising McDonald's restaurants nationwide. After a rocky start, Kroc quickly realizes that the real key to selling McDonald's franchises isn't the food, but the wholesome, family-friendly feel of the restaurants themselves, and that the best way to make millions from that isn't by licensing franchises, but by contractually obligating the franchisees to build their restaurants on land that Kroc owns.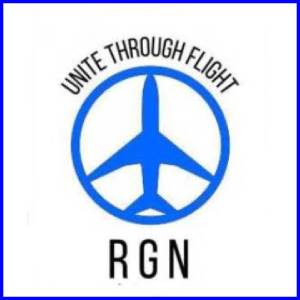 Taking matters into his own hands, Kroc works a little marketing magic of his own and essentially cuts the brothers out of their own business through a series of questionable legal maneuvers. And quicker then you can say McDLT, the brothers are out of the picture entirely and the scheming, self-aggrandizing Kroc becomes the once and future "founder" of the biggest fast-food chain on the planet. Aw, ain't capitalism grand?
Featuring fine supporting turns from Oscar-nominee Laura Dern (Wild) as Kroc's long-suffering first wife, Ethel, and Bloodline's Linda Cardellini as the trophy wife who replaced her, The Founder, like Kroc himself, is ultimately a one-man-show with Keaton delivering his finest performance since Birdman. And although I still wish The Founder delivered a little more of the juicy McRib bite that Kroc's story deserves, Hancock's Happy Meal-style presentation is entertaining enough in a pinch. And at the end of the day, it's still a McDonald's Happy Meal, so, who am I to complain?
Now playing on select Delta, Lufthansa, United, EVA Air, and Singapore Airlines flights worldwide, The Founder is also available via steaming at Google Play, Amazon Video and iTunes.