One of the coolest things to come out of the so-called Sustainability Revolution of the past few years is that it's turned crunchy, hipster buzzwords like eco-friendly, ethically-produced and socially-conscious into mainstream retail selling points that just about everyone can get behind. And that goes double for the travel industry, where stylish, socially-conscious travel gear from old school backpack and luggage purveyors like Patagonia, Timbuk2, and even relative newcomers like Austin, Texas-based Raven + Lily – whose Salem Weekender carry-on is handcrafted with locally-sourced leather at a fair trade pay rate by formerly marginalized female artisans in Addis Ababa – have been a hit with forward-thinking globetrotters for years.
Socially-conscious travel gear doesn't just look cool or make you feel good, it can also make a real difference in the lives of thousands of workers, tradespeople and artisans the world over. And thanks to a unique partnership between Delta Air Lines and premium headphone producers/philanthropic rock stars LSTN Sound Co, doing the right thing can also sound positively amazing.
Launched in co-founder Bridget Hilton's Hollywood apartment in 2013 with a mission to change lives through the power of music and a fundamental belief that "good for business should mean good for the world," LSTN Sound Co. makes a difference by using proceeds from product sales to provide hearing aids to people in need around the globe through their ongoing partnership with the Starkey Hearing Foundation.
So when Delta went looking for sleek, socially-conscious products to help enhance the premium passenger experience for customers traveling in Delta One this summer — including transcontinental flights between JFK and LAX/SFO, DCA-LAX and BOS-SFO, and later this year, Delta Premium Select — when it came to headphones, the choice was clear.
"We spent two years working with LSTN to develop the new headset. They're made of real wood and are noise-cancelling and the LSTN for Delta inflight headphones are [also] specifically crafted to be used inflight," says Delta's managing director of product and customer experience, Joe Kiely. "In addition to providing a great product, we wanted to find a partner that would allow us to take it a step further for our customers. Our partnership with LSTN is truly unique in that it allows us to create positive change in the world, and gives our customers the opportunity to be a part of that."
"Helping others is deeply rooted in our DNA at Delta, and has been a part of our company for over 80 years," adds Kiely. "We'd like to think our customers appreciate our efforts in the community and take pride in flying Delta knowing our efforts. Regardless, we are committed to continue to give back to the communities where our employees live, work, and serve as it's the right thing to do. As part of this commitment, Delta contributes one percent of its net income from the previous year to key charitable organizations. Delta's corporate giving aligns with our core values as we strive to impact local communities worldwide through our pillars of supporting education, promoting arts and culture, improving global wellness, advancing global diversity, saluting armed service members and veterans, and sustaining the environment. One of the pillars we focus our charity efforts on is wellness, which also aligns with the overall LSTN mission to provide care to those in need."
In advance of the partnership's official launch this summer, Delta and LSTN are also taking things to the next level by co-sponsoring a mission to Peru later this month with the Starkey Hearing Foundation.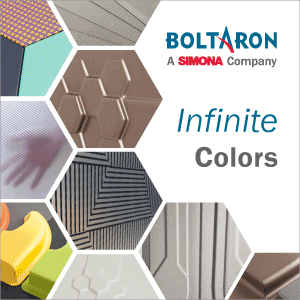 "We're traveling to the town of Arequipa where Delta employees will volunteer their time to help fit people with hearing aids," explains Kiely. "Through our partnership, thousands of people will receive care that they otherwise wouldn't have have had [access] to. People can find out more about the mission and the great work we're doing by partnering with LSTN and the Starkey Hearing Foundation through a video that we'll film and roll out on our IFE system in August and other communication channels later this summer."
And though LSTN for Delta inflight headphones are made exclusively for the on-board experience and can only be found in Delta One and, later this year, in Delta Premium Select cabins worldwide, Kiely says that a retail version of the headset will also be available in select Delta Sky Clubs and notes that passengers can always support the cause by purchasing LSTN products online as well at LSTNsound.com.
"LSTN gives us the opportunity to give back in a unique way that otherwise wouldn't be possible," says Kiely. "We're excited that our customers will be able to play a part in Delta's efforts and LSTN's mission of giving the gift of hearing to those in need."
Related Articles: