The young team behind London Oxford Airport's new tenant Travion is setting out to transform the flight and trip management industry. Even by the standards of its neighbours at London Oxford, a facility where entrepreneurship and innovation are rife, Travion's ambitions are lofty. Its managing director Karla Deir and director of business development Andrea Jilkova established Travion as a flight management company in a market well served globally; on the face of it, an unusually bold move.
Yet Travion's young team brims with confidence borne out of surprisingly broad experience. According to Jilkova: "Our way of thinking and dedication to our clients sets us apart. Our clients will decide upon our superiority – it's our values in business that differentiate us.
"Sure we're young, but we believe our vision is more important than our age and we're very experienced in the industry. Karla's background is in acquisitions, management, sales and operations at Jet Connections, while I have ten year's in international customer service, sales and marketing.
"Our head of operations, Lukas Kadlcik created the charter department of a major European airline and subsequently did the same for a large flight support organisation; he has more than 12 years in charter alone. Then we have our advisory board. We've attracted experienced management and entrepreneurs keen to see young blood in the industry. They've taught us to think about how things can be done rather than why they can't."
Travion offers a full gamut of flight and trip management functions from its Oxford headquarters and via operators in Prague and the UAE. Its agents work closely with clients to organise and facilitate every aspect of their journey: cars to and from the airport, inflight catering, hotels, overflight permits, personal security and onward connections by means other than car or plane – a helicopter to a yacht or otherwise difficult or inaccessible destination for example.
Personalised, high-quality customer service is the cornerstone of Travion's business model. Jilkova notes: "We don't want our operations centre to be mechanical or process bound, we need people who put themselves in a customer's shoes and think outside the box. We assign each account manager a limited number of accounts, since we believe familiarity with client needs speeds up the process and provides a more personal service."
Explaining the business distribution, Jilkova says: "We chose three locations in three time zones to cover the areas of our initial business plan. More and more companies are becoming virtual organisations and this allows us the freedom to employ the best people in the best locations.
"The choice of location was decided by the proximity to and ease of communication with our target markets. The UAE is well positioned for Africa, the Middle East and Indian sub-continent, while Prague is central to Europe and close to the CIS countries."
After little more than four months in business, Travion already has a strong foothold in the market. "We received our first accounts within a month, but as a start-up, we're taking baby steps – that's very important for us," Jilkova says. "Now we have agreements with seven companies and we're negotiating with more; if we manage to agree on cooperation with 5% of them, we're where we want to be."
These seven companies represent a broad swathe of aircraft types, but Travion is ready for more.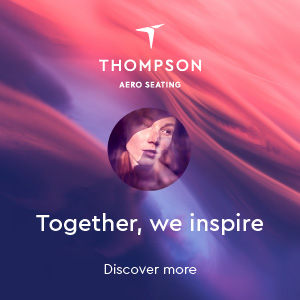 "Our clientele varies, and although we've not yet handled helicopters, for example, they make no difference from operational perspective. One of our companies has BBJs and we provide them with overflight permits, ground handling, fuel, crew accommodation, ground transport and more," Jilkova says.
"We're talking to a major central European operator whose fleet includes King Airs, Gulfstreams and ACJs. We can handle all flights regardless of aircraft size, or whether they're private or commercial, diplomatic or military."
Andrea Jilkova pays very careful attention to the present, but with a keen eye on the future. Where does she see Travion going? "In a year we believe Travion will be regarded among the primary flight support suppliers and in five years' time we'll have offices covering the Far East, Australia, South America and the US."
Related Articles: