7:30pm: Recaro reveals quick-change economy seats
For airlines looking for a quick way to swap seats between higher-density economy and more spacious Eurobusiness-style seats, Recaro is now offering the Airbus A320 Smart Cabin Reconfiguration system (which bears some similarities to the flexible aircraft seat arrangement concept pitched by industry veteran Peter Bishop years ago). RGN demonstrates the new A320 seat system below.

6:00pm: Stelia explores automatic, need-sensing SeatZen system
Premium seatmaker Stelia is keen to explore whether your seat can help you relax when you get on the aircraft.
Even with the number of health and movement tracking wearables and apps we use, Stelia head of marketing Claire Nurcombe says, passengers are not always aware of the level of stress they're under. Imagine if your seat, therefore, could sense and adapt to your current needs. Can the seat create that "…ahhhhh" moment for you?
What technologies could help with automatic wellbeing? How can the wider passenger experience reduce stress before passengers arrive on the aircraft?
auto passenger mood sensing
concierge services
seat control app
actuator monitoring
seat health check
active noise control
active respiration
aromatherapy
your own place in the sky
Privacy might be a concern, but many passengers are already happy to make the tradeoff. How can privacy be anonymised?
And, thinking into the far future, would the passenger experience be as customisable as this?

3:00pm: Global Eagle to offer choice of 70 live television channels
Global Eagle Entertainment can offer up to 34 channels of live television to airlines today, but the inflight entertainment and connectivity firm intends to bolster that figure to a choice of 70 channels, RGN has learned.
"We've got a lot of rights [to sports channels] we're not using," says company chief commercial officer Wale Adepoju. These include rights for regional-specific live sports, such as Australian rules football and ICC cricket.
While Global Eagle's Ku-band connectivity hardware supports IPTV – Southwest Airlines is a high-profile customer of the service – the firm can offer its portfolio of live television channels over other broadband systems should an airline request it, notes Adepoju. It is even willing to work with airlines carrying lower-bandwidth connectivity solutions to bring one-off sporting events to passengers.
The world's largest content service provider (CSP) to airlines, California-headquartered Global Eagle is also expanding to further support its overseas customers. It has opened a new office in Sydney after signing an exclusive content service agreement with Australia's flagship carrier Qantas Airways and Qantas' low-cost subsidiary Jetstar Airlines.
"Under the arrangement, Global Eagle will provide a full lineup of movies, TV shows and music via seatback, overhead and wireless IFE systems on Qantas' 200-plus entertainment-equipped aircraft. Jetstar passengers will enjoy the feature-rich lineup on seatback screens aboard the airline's growing fleet of 787s," says Global Eagle in a statement.
Fiji Airways and regional carrier Air Niugini have also recently signed on with Global Eagle. As the airlines' exclusive IFE content service provider, Global Eagle will deliver a full suite of seatback, overhead, tablet and wireless IFE movies, TV and music content on multi-year arrangements.

1:30pm: Hawaiian, JPA talk new A321neo interiors at #PEC17

12:30pm: Hawaiian, JPA unveil new A321neo interiors at #PEC17
Hawaiian Airlines and JPA Design are unveiling their collaboration on the airline's forthcoming Airbus A321 aircraft today at the Passenger Experience Conference. 
Sixteen first class recliners — which seem to be the standard B/E Aerospace model seen on numerous airlines in both widebody premium economy and narrowbody business/first class examples — feature ahead of a bulkhead in the current Hawaiian brand's brown interior style.
Behind the bulkhead, all of which appear to be zig-zag models that enable a few inches of extra space to be eked out from the cabin, sit an impressive 45 Extra Comfort seats, which "will offer five more inches of legroom, priority boarding and other perks".
"New to Hawaiian's guest experience, the A321neo will feature wireless streaming inflight entertainment," the airline says, but has not yet revealed any information about Internet connectivity. The wireless IFE will be provided by Panasonic Avionics. 
It is also unclear why there are no doors 2 shown in the mockups, nor visible overwing exits (which would be an option if doors 2 were deactivated as one of Airbus' Cabin Flex options for the A321neo.

11:30am: #PEC17: finding the balance between design, engineering and usage
Dick Powell, co-founder and chairman of design house Seymourpowell, kicked off the Passenger Experience Conference with a "Designing Innovation" session.
Some of the talk was, perhaps, unsurprising.
But what is innovation, and how can airlines start making innovative changes to the passenger experience?
And what kind of passenger experience did attendees enjoy — or not — on their way to Hamburg, especially in the wake of United's cancellation of the "AIX Express" from Newark to Hamburg?

10:33am: Zodiac unveils economy seat for 777X; talks limited offerability with Boeing
Grappling with premium seat production problems – which have resulted in the delayed delivery of United Airlines' Polaris product and prompted American Airlines to take another direction for its Boeing 787-9s – and amid rumors that Boeing is advising airlines that it has cancelled offerability across all platforms, Zodiac Aerospace is keeping a stiff upper lip at the Aircraft Interiors Expo (AIX) in Hamburg, and even touting some very specific gains for its Zodiac Seats US division.
"As far as Seats US, we have limited offerability, although there is rumours going around. We are getting contacted everyday for short-flow programs from our friends in Seattle," Robert Funk, VP of sales and marketing for Zodiac Seats US, told Runway Girl Network in an early interview on the show floor, whilst Zodiac's booth was being set up.
Though Funk declined to comment on the rumors concerning premium seating, and Zodiac's galleys and lavs work, he stressed, "I will tell you that [Zodiac] Seats US is producing 450 pax a day today, so we are still alive and breathing and taking orders. We have been on time to Boeing for over 18 months, 100% on time, and we have been 100% on time to Airbus now for eight months."
Moreover, revealed Funk, "We're proud to be the coach class launch customer for the 777X. We are selected and we've attended the IPCM [illustrated parts catalogue meeting]; we're the first out of the gate. So we're unveiling the seat here, it's called the Z400. It's lightweight [and offers] improved living space. Lightweight to the point where it is 10kgs per pax without the IFE equipment. That's all provisions. Nobody will touch that seat."
Intriguingly, the Z400 – which RGN tested on the show floor – measures in at an exact 17.4″ seat width, which is precisely the seat width that Boeing said it would be able to offer customers selecting 10-abreast 777X configurations.

9:00am: Norwegian taps Rockwell for GX connectivity
Headed into AIX this week, Runway Girl Network is able to confirm a piece of inflight connectivity news that had previously been postulated. In October 2016 Rockwell Collins announced a significant deal to deliver the Inmarsat GX solution on at least 125 aircraft from a "leading short and long-haul European airline". At that time all signs pointed to Norwegian as the customer for the inflight connectivity service together with Rockwell Collins' PAVES wireless inflight entertainment solution.
Honeywell, the vendor supplying the JetWave Ka-band connectivity hardware that delivers the GX connectivity, removed doubt from the supposition when it recently added Norwegian Air Shuttle to its list of airline customers. Norwegian has 108 737 MAX, 30 A321LR, 70 A320neo and 27 787-9 aircraft on order and the initial 737 MAX aircraft are known to be coming into the active fleet without connectivity installed.

9:00am: Dual launch of two major IFC-supporting satellites delayed
Meanwhile, the launch of ViaSat-2 and Eutelsat 172B in late April is also now officially delayed, pending resolution of civil unrest in French Guiana. The two satellites were expected to launch on an Arianne 5 rocket on 25 April 2017, but that timeline could slip into mid or late May (or even later), depending on when the Kourou facility is able to resume operations.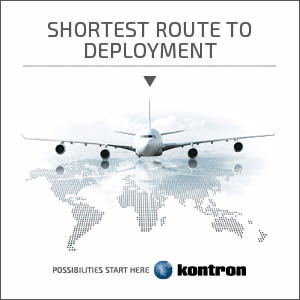 Launch delays are not uncommon these days but typically have been caused by systems failures, not labor issues. Both SpaceX and ILS have seen multi-month shifts in their bookings due to failures in the past couple years. Arianespace was a stalwart option, though also typically a more expensive one. The company delivered its 77th consecutive successful Ariane 5 launch in February, placing Brazilian and Indonesian satellites into orbit.
Inmarsat chose to move its S-band satellite launch from SpaceX to Arianespace with an expected date of 28 June. While it is difficult to project out three months and the impact to that launch timing, any extended labor issues at the Guiana Space Center could push that timing later into the summer.
Related Articles: