Airlines interested in varying the amount of extra-legroom economy seating they can offer on an aircraft have a new option with the Smart Cabin Reconfiguration movable seat product developed by Recaro, Airbus and THK. The name might not roll off the tongue — so much so that your author at the Aircraft Interiors Expo nicknamed it it "Seaty McSeatface" to distinguish it from other reconfiguration and flexibility products on offer — but the product, where one row of economy folds up to redistribute its pitch among others, is fascinating.
Fresh from success at the Crystal Cabin Awards, Recaro CEO Mark Hiller sat down with Runway Girl Network on the final day of the Aircraft Interiors Expo 2017 to dive deep into the response and answer questions about for this reconfigurable product.
"We had tremendous feedback and response regarding the concept. What we need to do for sure is reevaluate and put all of the feedback together," Hiller says, noting that airline "interests are somehow also different. Some are thinking about their economy class to implement it there, some are thinking about doing it for maybe their premium economy class or even for single aisle business class."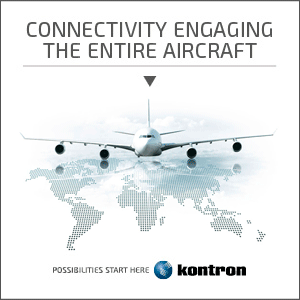 In terms of implementation, Hiller notes, "the concept needs to be worked out individually with every airline: how they want to manage it, and how they want to handle it. When would they go for such a configuration between the flights and at what phase? Is it a free upgrade? Is it something for frequent flyers, or is it really anciillary revenue?"
While Recaro and Airbus were demonstrating the system with the final seat in a section being the one to move, Hiller confirmed to RGN that instead the first seat in a section could be flexible instead, opening up opportunities for cabin space differentiation.
"The setup that we've shown is really to [show that] if you have more space then you can move them backwards, but for sure you can move in both directions. But another topic which might be of interest is regarding power and electricity in the seat, and that is also something that needs to be defined: how to route the cables to have the flexibility."
Questions raised about the location of oxygen masks and the passenger service unit (PSU) vents, lights and other services, however, have already been considered in the system's design.
"That's part of the concept already," Hiller says, "and the movement of the seats is within the flexibility of the PSU, of the light, and so on if the light comes on. So that's also one reason why not all of the seats in the cabin will be moveable. Otherwise it would be completely out of the different possibilities of seating positions… they are moved within the tolerance."
European airlines with flexibly sized business class cabins often face pushback from crew on changing the location of curtains and flipping up centre tables already. British Airways' width-convertible seating, for example, required a specialised winch, whereas the Smart Cabin Reconfiguration system is lift-seats-and-pull-lever simple.
An immediate question — indeed, one that RGN raised when we saw the system on Recaro's stand the night before AIX opened — is around whether this simplicity provides enough protection from passengers deciding to allocate themselves an additional few inches of pitch.
"That's a very funny story," Hiller says with a smile, "because I always challenge our engineers that we are always over engineering and doing very complicated German solutions. And then the feedback on the show was it's too simple, which is first of all for my benefit a very good compliment! It's a very simple solution for a challenge."
"But it will be easy" to fix, Heller expects. "Either use it with a tool, or block the seat and then you can just open it up with a specific tool. This will be easy to arrange. But besides that, to change it and to move the seat, all three passengers would need to stand up. So there's also a natural barrier. But then also the airline needs to work out in detail: would they prefer to have a special tool? Would they prefer to have a very discrete ledge?"
At this stage, the options seem open. But one aspect that Hiller was keen to shut down was any suggestion that a product from Bishop GmbH means there are intellectual property questions for Recaro to resolve.
First, let's listen to Bishop GmbH's Peter Bishop describe his concept in 2011 at the Paris Air Show.
Hiller highlights, "First of all it's a cooperation with Airbus. More or less, our focus is on the seat and the Airbus focus is on the cabin and also the seat tracks. And regarding the seats, there are several things where we are applying for patents: mechanisms and so on."
So, RGN asked Hiller, you're confident there will be no legal issues, no requirement to pay royalties, or so on?
"I'm not aware of any royalty, whatever, or any other issue," Hiller says.
Hiller also clarifies that, while he wasn't aware of the details of Bishop's concept, "more or less the focus of Airbus is everything that belongs to the aircraft directly, like the seat track. And our focus is the seat and the mechanism: how to unlock it, how to move it, how to flip up the seat."
"Besides that," Hiller explains, "I think the reconfiguration of an aircraft, this is not a new topic. But I think the solution is new. Because it's simple and you can adjust it in just a minute. But you see here, the old, see the orange one?"
Hiller points to the vintage, retro-orange Recaro 7410 convertible seat, with its movable centre armrests, on display at Recaro's stand. "It was all about cabin reconfiguration. You see the 3530 seat down there with a seat blocking device for the middle seat, you can sell it as a domestic business class. Also a concept about reconfigeration of the cabin. So I guess there will be seats to come — I would say more concepts to come in the future, which support reconfiguration."
The key to success may well be the multiple factors in the purchasing decision for the product: while there are several (often competing) use case desires for reconfiguration, together they may edge an airline over the line toward selecting the system.
Related Articles: