This is an Op-Ed contribution from Michael Meloni, founder of PassengerWise, a marketing and digital consultancy.
A passenger, who is reportedly a 69-year-old medical doctor, is physically dragged from an aircraft by a much larger man. He is clearly distressed but goes limp as he is pulled down the aisle. Other passengers watch in horror. Many are clearly disgusted and verbally object to the way he is treated. Soon he'll be bleeding from his mouth and face. This isn't like the slew of passenger removals we hear about in the news each year. This passenger hasn't been unruly or intoxicated; he's been asked to leave the plane because the airline needs to fly four employees on the fully booked flight. Like the passengers on board, we too are witnessing the man get wrestled from his seat, except we are watching it unfold from our breakfast table, our commute and our office because footage of it is spreading like wildfire on social media.
It's hard to believe that in the space of two weeks United Airlines could entangle itself in two separate PR disasters. First there was #leggingsgate, as it inevitably became called, where two girls travelling on staff passes were refused boarding because of their pants. This week it's #bumpgate, after a passenger was forcibly removed from a flight by United and aviation security officers to free up seats for crew that needed to deadhead. The passenger was reportedly chosen at random along with three others after no one onboard volunteered to leave. Witness reports suggest the man pleaded to stay on the flight because he had patients to tend to the following day. The story went viral before the flight had even left the ground.
One incident might be cause for concern. Two in such a short timeframe signals a deeper problem: a disconnect between customer and airline expectations about what is appropriate behaviour. Most evident of this is the response from United CEO Oscar Munoz who publicly apologized for needing to "re-accommodate" passengers, but not for how the passenger was mistreated. Another United spokesperson was quoted as saying the carrier had 'followed the right procedures'.
United's response shows that once again the airline has underestimated how upset people are by what happened, and how out of touch it is with the expectations of the flying public. Regardless of policy and procedure, many factors led up to the removal of this passenger, all of which United controlled. The average traveller doesn't understand why flights are oversold or that passengers are frequently shuffled because of poor weather and other delays. Or in this case, flight crew repositioned.
Two weeks ago I argued that United was tone-deaf to customer needs and had placed policy before common-sense. Views were mixed because United had acted within its rights. This time around there is little disagreement that what United did should have been handled differently. All employees, especially frontline customer-service personnel, must understand the implications of a PR disaster and that each of them are responsible for ensuring they don't happen. When they do, corporate communications teams need to communicate with empathy, ownership and respect to avoid escalating the issue. Munoz's statement did little to reassure customers that United appreciated the crux of their concerns.
The responses from @united on this are so detached and robotic. Failing again to consider that people want assurances, not cold nonchalance.

— Runway Girl Network (@RunwayGirl) April 10, 2017
Since Munoz's statement was released, United has faced a torrent of negative attention, unfriendly memes, United app uninstalls and threats of boycotts, and its stock has been falling throughout the day. The fallout is not relegated to the US. Note the furor in China via the hugely popular Weibo social media site.
While there will always be someone to fill an airline seat as long as there is a preference for the lowest fare, it's a short-term view to think that this degree of reputational damage doesn't influence buyer behaviour later. Shifts in consumer behaviour that place passenger experience above ticket price see social media and the Internet play a crucial role in helping customers choose an airline. For many, that's already long been the case.
It also doesn't consider the damage these types of incidents do to employee morale. Some passengers will unfortunately see this as ammunition to spar with staff for even minor problems that arise. For the thousands of United staff who do great work, day in, day out, it's a slog in the guts.
United can't change what happened. The video footage will continue to circulate online, on television and in university classrooms for years to come. However, they can use this event – and indeed the prior one – as catalysts for change.
Taking unreserved responsibility for what happened to the United passenger who was dragged off the plane is the first step to repairing the damage. Listening to what customers are saying on social media right now is the first step to repairing their customer service. Or they can do nothing and gamble that customers won't choose a competitor the next time they fly.
Update: United's Munoz issued a real apology many hours after his initial statement, and after several hundred million was wiped off of the airline's market cap.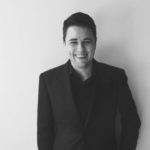 Author
Michael Meloni is the founder of PassengerWise, a marketing and digital consultancy helping aviation clients understand and connect with today's tech-savvy traveller.