Airline soft product co-branding is experiencing a resurgence, particularly in business and first class, as carriers seek their place in the luxury branding landscape. If an airline can hitch its wagon to a premium brand, some of the gilt and glitz can rub off onto how prospective passengers perceive its own product.
Hong Kong Airlines, the HNA Group carrier based at Chek Lap Kok, is branching out with a series of inflight catering co-branding partnerships, the airline's general manager of service delivery Chris Birt tells Runway Girl Network as we sit down over a lunch trialling some of the airline's latest food proposals.
"I think the benefits of doing that are that it stretches the imagination a little bit. It enables you to offer things that you maybe wouldn't have done before — you can take ideas from a local restaurant or a local hotel. The challenge then is working in partnership with your supplier or your catering partner to translate what works really well in a restaurant to working really well in an aircraft environment. That isn't always easy," Birt notes. Indeed, RGN identified some of those catering issues on a recent Hong Kong Airlines flight to Auckland.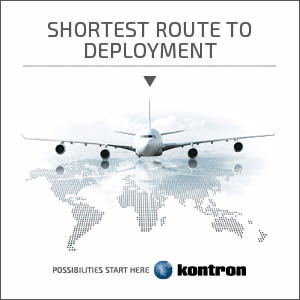 "You don't always get it right," Birt admits plainly. "There are dishes that you may have to tweak and adapt later. It's always an interesting process right at the beginning when the restaurant that you're partnering with doesn't necessarily have that experience of in-flight catering — which they wouldn't necessarily have — and then working with your airline partner, your catering partner, to ensure that what they produce translates really well on board. The other advantage for us is it helps us promote our catering, it helps us promote a joint brand, and offer something different to the customer. It's been a very successful strategy for us."
The search for a co-branded catering partner is a relatively complex one, but is also something that an inflight services team can undertake at the same time as it rolls out other improvements.
Hong Kong Airlines, Birt says, looks for "a brand that we think fits well with our brand, one that our customers would relate to, and one that new customers would relate to — whether the fact that we co-brand attracts a new set of customers. And one that we think is going to offer something a little bit different, something that is going to create a bit of a talking point. There isn't a magic formula. We've gone with different partners depending on the route. Maybe we want to introduce some very local dishes, and we think that that particular restaurant is well known for that."
Birt uses Hong Kong Airlines' existing partnership with Thailand's Blue Elephant, which both enables the airline to offer a well-known and authentic Thai menu on board and increase customer satisfaction. The restaurant also works well with Hong Kong Airlines' local catering partner.
It's clear that Hong Kong Airlines views catering co-branding as a success. "We'll launch Vancouver on the 30th of June, and we are currently in discussions with a local restaurant in Vancouver to offer a co-branding partnership from Vancouver back here to Hong Kong," Birt notes.
Interestingly, with a large proportion of the passengers on the route expected to be Canadian-Chinese, Birt is looking to partner with a Chinese restaurant in Vancouver rather than something more along the maple-syrup-and-moose-burgers Canadiana spectrum. "We really want our customers to get on board and know they're coming back home, coming to Hong Kong. I think to have authentic Cantonese cuisine will be part of that experience for them."
Co-branding also gives an airline the opportunity to hold a media event — and there's nothing like that kind of local media coverage to advertise a new route.
"We often have a launch event when we first start a co-branding partnership where we would invite local media, local food experts. We had a big launch event in Hong Kong in January, and we invited a number of local food journalists or travel journalists. That will often result in quite a lot of coverage. It's not something that we heavily promote, but it is certainly something that we launch with our marketing team," Birt notes.
Related Articles: