Now that their merger has closed Alaska Airlines and Virgin America are getting to work on route adjustments to take advantage of the company's larger stature on the west coast of the United States. The combined carrier seeks to strengthen its position in San Francisco and increase pressure on United Airlines there. That is a bold move and should bring lower fares and some interesting shifts in booking trends, but another route some 66 miles away is, to me, the truly bizarre play for this fall.
The following new routes will start this summer:
Aug 31: San Francisco-Philadelphia
Sep 5: San Francisco-Nashville
Sep 18: San Francisco-Albuquerque
Sep 18: San Francisco-Kansas City
Sep 21: San Francisco-New Orleans
Sep 26: San Francisco-Indianapolis
Oct 16: San Francisco-Baltimore-Washington
Oct 19: San Francisco-Raleigh-Durham
Dec 14: San Francisco-Kona, Hawaii
Unknown: San Francisco-Mexico City
Most of the new SFO routes are to be operated by Virgin America's Airbus A320 family of aircraft. The Philadelphia service is a restoration of the service that Virgin America previously operated and eventually canceled as it faced stiff competition from United and US Airways/American Airlines when it operated on the route from 2012 to 2014. That service was suspended as the fleet was used to open routes from Dallas' Love Field and elsewhere.
As the A320 fleet grows with new deliveries, and they are used to ply these more competitive business routes, we should see some interesting dynamics in the market. The Virgin America and Alaska Airlines branding is not yet merged and there is no indication from the company when that will happen. For these new routes that means mostly Virgin America operations, and largely Virgin America #PaxEx, though Kansas City and Albuquerque will be served with Embraer 175 jets operated by a regional carrier. The Mexico City service is pending final approval from the DOT and Mexican regulators as part of a slot divestiture related to Delta's partnership with Aeromexico.
The combined company now offers increased connection opportunities and efficiencies on the west coast. The new SFO services may also result in fewer north-south flights, as SFO has limited gate space available to add new flights. Still, the willingness to take on United's competing flights to Indianapolis, Kansas City, Raleigh-Durham, New Orleans and Nashville should be exciting for passengers. In most cases the flight schedules are sufficiently timed that it represents a real choice for passengers who are time-sensitive. United's schedule for many of the routes is based on feeding its trans-Pacific operations at San Francisco. Alaska Airlines does not have the same feed available, though it does have onward connections to several interline partners at SFO.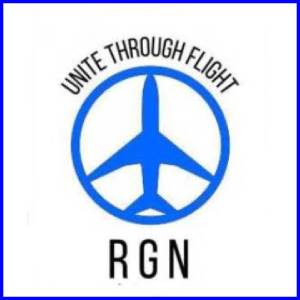 San Jose, California (SJC) will also see growth from Alaska Airlines, with regional jet service being added to three destinations – one, the "nerd bird" daily flight to Austin, Texas, will compete with Southwest Airlines' twice-daily flights. Other carriers, including American Airlines, have competed on this route in the past with limited success. San Jose will link to Los Angeles with 4x daily service. Virgin America previously tried its hand on that route in 2013-2014; its demise at that time was also blamed on the Love Field expansion. Tucson is the third new destination from SJC and the only new route on the list to not face direct competition from another carrier.
Just north of San Francisco…
But some new, non-Alaska Airlines services 66 miles north of San Francisco – in Santa Rosa, California – have me truly entertained. Carl Charles Schulz Airport, named for the Peanuts cartoonist and located in the heart of California's wine country, will see a major boost in traffic later this year. United Airlines is adding flights to San Francisco to help feed its international route network there.
But the seasonal flight to Minneapolis operated by Sun Country is far more interesting. The Santa Rosa runway is relatively short at only 6,000 feet but the Sun Country Boeing 737 can handle that as it won't need to be fully loaded for the short trip back to Minneapolis. And Sun Country is known for operating leisure-focused routes from its base in Minneapolis and even for running some routes less than daily. In the winter, when demand is lower, it scales back operations to match those needs. But it doesn't typically leave the planes parked at a destination for days at a time.
The service will arrive from Minneapolis on Thursdays and return from Santa Rosa on Sundays. This is not a 2x weekly operation on both days; the plane (and crew) will apparently park in wine country for the weekend. And that just makes no sense to me at all from an aircraft utilization or operating costs perspective. The company will offer similarly-timed service to Austin, Texas as well. The Austin service will operate from Austin-Bergstom's new South Terminal, a renovation targeting the LCC airline market, which opens in April 2017.
Related Articles: