In what might be one of the largest shakeups in business class across Europe since Virgin Atlantic introduced the fully flat bed with direct aisle access in 2003, Lufthansa is planning a new business class product to span its own operations, plus its full-service carriers Swiss and Austrian Airlines. Notably, there is no mention of Brussels Airlines, which currently offers a similar Thompson Vantage business class to Swiss and Austrian, but which will be rolled into the low-cost Eurowings group.
Exactly a month ago, I noted how the business class Lufthansa is introducing on its Airbus A350 aircraft is underwhelming, so it's certainly a positive to hear that there are plans for a new seat in play. It would be sensible to expect a significant drawdown on the airline's first class product at that time, as well as an equally substantial increase in the level of passenger experience offered in the airline's business class — in the air and on the ground.
Direct aisle access for every passenger should of course be de rigeur, something that is only offered on Austrian's Boeing 767 aircraft across the group at present, given that the two smaller network carriers concerned use the original Vantage product rather than the SAS or Qantas style Vantage XL.
Bang on trend, though, "customization and digitalization are also the theme of this newly developed generation of seats: passengers can control their seats wirelessly using their own smartphones or tablets. The position of the seat as well as the inflight entertainment can be controlled directly via their personal devices," Lufthansa's statement concluded.
"This seat will be more than 'just' a seat. It will meet the specific needs of customers — no matter whether they prefer to work or sleep, or whether they are travelling with their families or on their own for business. You really have something to look forward to. Let us surprise you," Lufthansa's hub airline head honcho Harry Hohmeister said at the ITB Berlin trade show this week.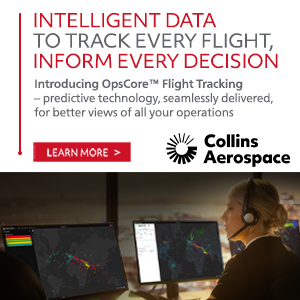 However, slightly concerning from an innovation perspective is that the new seat appears to already have been past-tense developed, three years in advance of delivery — assuming no delays in either seat or airframer production, which is not a bet that anyone would want to take these days.
"The new Boeing Triple Seven X, planned to take off for the first time in 2020, will be getting a completely newly designed business class… The new seat was developed for the network airlines Lufthansa, Austrian Airlines and Swiss collectively," says Lufthansa in a press release, and indeed the German version is also in the past tense.
Three years is a long time in aviation, and four or five years in the event of delays is even longer.
Lufthansa notes that the seat "is also an example of a new strategy within the Lufthansa Group: an ever increasing joint responsibility for processes", which sounds sensible — it really does make more sense to have consistency across the five hubs of the three full-service carriers — but the level and rate of production necessary to serve all three airlines with, doubtless, at least some customisation of product will be very complex.
There aren't many seatmakers offering the sort of fully flat bed with direct aisle access at the scale the Lufthansa Group will need these days who can promise on-time delivery of fully certified product without resulting in some fairly serious trouserial combustion issues.
Related Articles: