In 2016, United began reconfiguring about a dozen Boeing 777-200 aircraft from international configurations to a new densified domestic version. Your author had the chance to experience this new subfleet on a recent flight between San Francisco and Chicago, a busy hub-to-hub route. While it is exciting to see widebody aircraft operate domestically once again, some refinement is needed to improve the passenger experience
While the 2-4-2 lie-flat seats in business class may have been uncompetitive on international routes, they are perfectly acceptable for shorter domestic flights and were left in place. Down back, United swapped out the roomy 3-3-3 economy layout for the now common 3-4-3 layout. This new layout packs in 364 passengers, compared to 269 before the reconfiguration project.
At San Francisco, United utilized its typical multi-group line system, which I rather like. I boarded in group five, which will soon be reserved for Basic Economy passengers. Because I knew where to stand, I happily camped out at the front of the group five line for about 20 minutes to ensure there would be some overhead bin space left for my bag.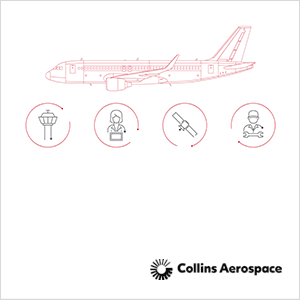 United uses a two door boarding scheme for the 777, and while it's clever, it confused even seasoned travelers such as myself. Without any prior prompt, the jet bridge suddenly forked in two directions. A small sign pointed passengers sitting in seats lettered F through L to turn left, while those sitting A through E should continue straight. Passengers stood in front of the sign attempting to figure out what it meant, much like scientists trying to understand the meaning behind Stonehenge. The good intentions of trying to split passengers according to the side of the aircraft they will be sitting on is a novel idea to speed up boarding, but was poorly executed.
Even though I boarded as the first passenger of group five, overhead bin space was already hard to find. On my way to seat 26G, I stashed my bag up in row 22, one of the Economy Plus rows. I figured those passengers should have boarded already, so those reserved bins were now fair game in my mind.
While United offers decent enough pitch, the tighter seat width was immediately noticeable, as was the narrow aisle. Mercifully, a petite older woman was sitting next to me, but I still found our shoulders contacting at times. United also relocated the passenger service buttons to the arm rest, but placed them exactly where you typically rest your elbow. This resulted in the flight attendant call bell ringing non-stop for the entire flight. I will never understand how that was not caught in development tests.
While United left the seatback entertainment in place up front, it removed the screens in economy, opting instead to offer free streaming entertainment from Panasonic. Typically, my biggest complaint about streaming entertainment is placing a tablet on the tray table leads to neck strain, if there's even room on the small table to do so. Thankfully, United has deployed the best device holder I have seen to date. Manufactured by B/E Aerospace, the multi-part device holder perfectly held my iPad in place, while also providing a secondary recess for smaller devices like phones. No bungee cords or plastic bags needed as some other solutions warrant.
I actually prefer streaming on United versus relying on the antiquated (and still not free) LiveTV system found on board the carrier's 737s. United does provide AC power outlets on the domestic 777, but only two per three to four passengers. I would have preferred a USB port right in the seatback, rather than shared AC outlets way down below knee level.
On longer domestic flights, United offers a solid buy-on-board food menu, something which I always try to sample during my travels. I consider inflight food to be a form of entertainment, which certainly applies to United's cheeseburger offered on flights over 3.5 hours. Served on a pretzel bun and a side of lettuce, tomato, pickles, and french fry chips, assembling the tasty burger on the small tray table was an exercise in balance and organization, and involved borrowing half of my neighbor's tray table. It took me no less than 10 minutes to fully assemble the burger, but my efforts were worth it. I highly recommend it.
While not perfect, United's domestic 777 experience was fairly solid. Further refinements, such as relocating the passenger service buttons and power outlets, could go a long way. However, if I spot an Airbus A320 with wider seats operating the same route and similar schedule, I'll continue to seek out those wider seats every single time.
United provided the flight for Jason Rabinowitz
Related Articles: