Two person, one-bedroom suite in the Etihad Residence not enough for you? Qatar Airways' future business class now offers families or other groups of four a cleverly designed convertible space within the Qsuite, a forwards-backwards staggered design that enables fully flat beds with direct aisle access for every passenger — with doors.
CEO Akbar al Baker unveiled the "superbusiness" product to a packed press conference room at the ITB Berlin trade show, including Runway Girl Network's Jason Rabinowitz.
Calling it "something that has been in development for the last three years," al Baker promised that "what you are about to see is going to change the way people travel in business class. We at Qatar Airways are constantly raising the bar. What we have developed is a revolutionary concept in air travel in premium cabins."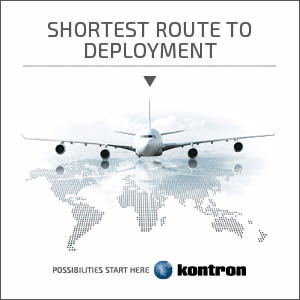 The forward-backward stagger appears in both the outboard pairs of the seat (where one seat faces forwards and the other backwards) and in the centre section, where each yin-yang pair of seats are in "honeymoon" (immediately next to each other in the centre) and "divorce" (separated by the feet of the honeymoon seats, and next to the aisle).
Cleverly, though, Qatar has spaced this product out enough that each reclining seat has a small sofa area next to it, enabling the "divorce" seat pairs to at least sit close to each other during a meal, and — if the screens work the same way on the outboard seats — for window passengers to eat facing each other too.
The outboard seats can use this as a way to shift position during long flights, which is an impressive advantage over previous members of the staggered seating family. However, when Singapore Airlines tried something similar with its wider seats in business class, it quickly discovered that passengers missed having an armrest, and instituted a bolster cushion. Unless that side sofa rises up like the 2003-era Virgin Atlantic armrest, Qatar may end up having to showcase a signature fabric cushion so that passengers have somewhere to put their elbows.
Qatar's video shows the market for this: families, particularly wealthy ones from its home region. On ultra-longhaul trips, flying commercial can be much more convenient and pleasant than a private jet, particularly for larger families.
Etihad has already capitalised on this market with the Residence, where parents can cocoon themselves away and the kids entertain themselves, potentially with a member of household staff.
There are questions though. For a start, hopefully the sliding panels are controlled by the crew remotely rather than by the passengers, lest this turn into "voyeur class". Moreover, what percentage of the business class market is made up of four passengers travelling together? What soundproofing has been done within the cabin to ensure that lively four-person conversations, tedious work discussions, or rowdy games of Snap don't bounce straight off the plastic ceiling panels into neighbouring seats?
It will also be crucial to examine the seats up close with a measuring tape, since the aisle seats (in the centre section anyway) look to be visibly shorter than the centre pairs.
And let's hope Qatar Airways hasn't fallen into the same trap as American Airlines did with its "Concept D" seats, where pairs of seats are mounted back-to-back to the seat track. That product turned out to be very susceptible to shaking when one passenger moved.
Overall though, the cabin impression is a positive one, matching the product that the airline let slip earlier this week online.
It's super to see another airline working with the stone-effect table surfaces that United introduced with its Polaris seat, and the doors look just as effective at reducing the zero-sum problem with staggered business class as do the Thompson Vantage XL+ suite doors that Delta unveiled seven months ago.
It certainly comes out favourably when compared with offerings from Emirates (where A380s have a staggered fully flat bed with direct aisle access, existing 777s use an angled lie-flat seat, and future 777s will see a fully flat bed in a 2-3-2 configuration) and Etihad (newer aircraft have the forwards-backwards staggered product from multiple vendors on newer jets, while older aircraft have the Stelia Solstys staggered seat).
But it wouldn't be an Akbar al Baker press event without an outlandish statement, of course, with the flamboyant CEO insisting that "not only have we developed something as a revolution, but also we have patented it, so none of my competitors will be able to copy, as in the past, when we raised the bar, they then followed us." The Virgin v Contour legal precedent certainly suggests that al Baker's assertion is less than watertight.
Al Baker also denied again to RGN's Jason Rabinowitz that Qatar Airways is giving further thought to premium economy.
Image Gallery:
Related Articles: