Runway Girl Network, the leading #PaxEx industry news and intelligence platform, today announces the appointment of Becca Alkema to the role of Operations Manager. Ms Alkema will manage client relationships and oversee customer support for advertisers, while providing content processing assist as the platform continues to grow.
Ms Alkema joined Runway Girl Network in November 2015 as an assistant to Editor and Publisher Mary Kirby. As the fast-growing news service moved from strength to strength, Ms Alkema's role evolved, managing Runway Girl Network's many sponsors and advertising assets.
"I am delighted to be working even more closely with Becca Alkema. With diplomas in both Business and Human Science, Becca has been invaluable in ensuring the smooth running of the Runway Girl Network platform. Becca has helped ensure that Runway Girl Network is a well-oiled media machine, and is an example for the industry of the benefit of the remote and flexible working — as well as work-life balance — we at RGN truly value. Her promotion to the role of Operations Manager comes during a pivotal time in our growth," says Ms Kirby.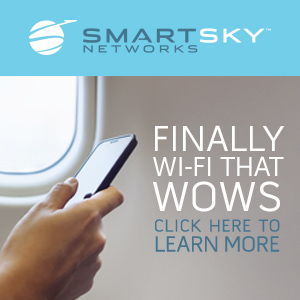 Changes at RGN's head office come as Maryann Simson leaves the company to pursue another opportunity. Advertisers wishing to explore new opportunities — including new audio and visual products — should now contact Becca Alkema.
About Runway Girl Network
Runway Girl Network is unlike any other aviation news service in the world. Representing a collective of talented aviation journalists, the award-winning outlet combines deep industry intelligence with first-hand knowledge of the airline passenger experience (#PaxEx) to provide unrivaled news and insight to both industry stakeholders and the traveling public. An inherently social site Runway Girl Network is transforming the traditional aviation B2B trade news model to encompass a B2B2C model to consider passengers' needs and wants. It also serves as a 'Lean into Aviation' platform for highlighting the achievements of women in aviation, promotes equality, and celebrates culture, compassion and diversity.