US President Donald Trump claims in a new executive order intended to temporarily ban travel from six majority-Muslim countries that his previous, court-stayed Executive Order 13769 "did not provide a basis for discriminating for or against members of any particular religion". But New York State Attorney General Eric Schneiderman says the new ban discriminates against Muslims.
"Courts across the country have made clear: President Trump is not above the Constitution," says Scheiderman in a statement released after a media briefing this morning by Secretary of State Rex Tillerson, Attorney General Jeff Sessions and Homeland Security Secretary John Kelly to reveal and discuss the new executive order (EO).
"While the White House may have made changes to the ban, the intent to discriminate against Muslims remains clear. This doesn't just harm the families caught in the chaos of President Trump's draconian policies – it's diametrically opposed to our values, and makes us less safe," Schneiderman's statement continues. "My office is closely reviewing the new executive order, and I stand ready to litigate – again – in order to protect New York's families, institutions, and economy."
Trump's new EO outlines a 90-day ban on all residents of six mainly Muslim countries – Iran, Syria, Somalia, Sudan, Yemen and Libya. It removes Iraq from the list Trump proposed in his original EO 13769 – after the Iraqi government reportedly agreed to intensify vetting of its citizens before letting them travel to the USA.
The new EO also proposes a 120-day ban on all refugees arriving under the United States Refugee Admission Program.
However, it differs from the previous EO in that instead of trying to achieve complete surprise by planning to put the ban into effect immediately, it calls for the travel ban to go into effect on 16 March. This is intended to give the US Customs and Border Patrol (CBP) and US law-enforcement agencies more time in which to interpret the planned new order and make arrangements accordingly.
By providing a 10-day window before which the planned ban would go into effect, the new order potentially may avoid some of the chaos, confusion, CBP overreach and mass protests at US airports and other international border entry points to the USA that the previous ban caused, creating strong international condemnation of Trump's first travel-ban EO.
However, tweeting in defense of that original EO shortly after he had signed it, Trump argued that "if the ban were announced with a one week notice, the 'bad' would rush into our country during that week".
The new EO contains several important differences from Trump's originally planned travel ban:
It provides that people with valid visas will be allowed to enter the USA;
It provides that refugees already approved by the State Department will be allowed to enter the USA, but limits the number of refugees taken in by the United States for the year at 50,000 people;
The new EO does not include a blanket ban on all Syrian refugees;
It exempts Green Card holders (legal permanent residents of the US) from the named countries from being affected by the new order; and
Unlike the previous order, the new order does not give priority to religious minorities, the Associated Press reports. A major criticism of the previously planned ban was that it unlawfully showed preference for Christian refugees.
Sessions said at the joint news conference announcing the planned new ban that more than 300 people who entered the US as refugees are under investigation by the FBI for potential terrorism-related offences, citing the FBI as his source.
However, Tillerson, Sessions and Kelly took no questions from media following their joint news conference.
While the Trump administration denied the planned travel ban is a "Muslim ban", noting millions of Muslims around the world are not affected by the executive order, Omar Jadwat, director of the American Civil Liberties Union's immigrant rights project, says in a statement that "Unfortunately, [Trump] has replaced it with a scaled-back version that shares the same fatal flaws."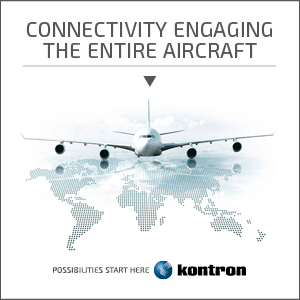 Adds the ACLU's Jadwat: "The only way to actually fix the Muslim ban is not to have a Muslim ban. Instead, President Trump has recommitted himself to religious discrimination, and he can expect continued disapproval from both the courts and the people."
Trump's new travel-ban EO comes just days after the Transportation Security Administration put in place new, more personally invasive pat-down procedures at airport security checkpoints – likened by passengers experiencing them as "groin scrutiny" or, in tweets from airports, as "legalized groping".
One report quoted a TSA spokesman as admitting pat-downs "will be more thorough and may involve an officer making more intimate contact than before".
Related Articles: