While the character of Moana would probably be loath to refer to herself as a Disney Princess, or any other kind of princess for that matter, she is, in fact, a princess in a Disney film. And though it's easy to compare her to badass Disney princesses like Belle, Tiana, Mulan or Pocahontas, when it comes right down to it, there has never been a Disney Princess quite like Moana. Not only does she look like a real Polynesian girl, but Moana also feels like a real teenager, full of all the bluster, fearlessness, grit and starry-eyed imperfection that that entails. Simply put, Moana is the fiercest indigenous feminist in the Disney canon, and considering the sorry state of our world, young girls everywhere have never needed her more than they do right now.
Co-written and directed by Disney animation vets Ron Clements and John Musker – the team behind such modern classics as The Little Mermaid, Aladdin, Hercules and The Princess and the Frog – Moana's directorial team also includes co-directors Don Hall and Chris Williams, who took home Oscars for helming Big Hero 6 in 2015, and a killer screenplay by Zootopia's Jared Bush. And when you factor in the film's gorgeous, Pacific-island-folk-music-infused songs and score by Opetaia Foa'i, Mark Mancina and Hamilton's Tony-winning wunderkind Lin-Manuel Miranda, it's almost impossible not to love this movie.
Loosely based on iconic legends and lore from Polynesian mythology, Moana is the story of a teenaged chieftain's daughter named Moana (voiced by 16-year-old newcomer Auli'i Cravalho in a sensational, star-making turn), who is struggling to find her place in the world on an idyllic island community that suddenly seems too small and ordinary to contain her. When her beloved Gramma Tala (voiced by veteran Maori character actress Rachel House) dies just as the island's fortunes take an unfortunate turn for the worse, Moana realizes that the sea, which has been calling to her since birth, is calling to her now to save her people. Hitting the seas alone, Moana sets off in search of the legendary demigod Maui (played by a pitch-perfect Dwayne "The Rock" Johnson) who may or may not hold the key to unlocking the curse that has befallen her people.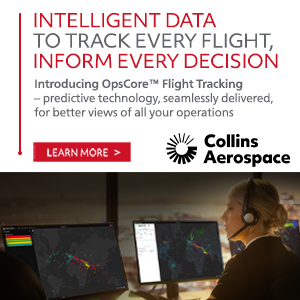 Smart, funny, and beautifully realized, one of my favorite things about Moana is that Clements, Musker and company decided not to give their hard-charging Disney anti-Princess a love interest. It's not that they couldn't have, because even with Maui and Moana's hilariously daft chicken companion Heihei (Alan Tudyk) there was still plenty of room on that boat for a boyfriend, but rather that they consciously chose not to that speaks volumes about the film's overriding message of female empowerment and focus on straight-up girl power across the board.
Moana doesn't need a man to make her whole or complete and her mission, while superficially tied to the fate of her people, is more importantly, a voyage of self discovery and acceptance of not just who she is but who she and, by extension, all of her fellow islanders, were truly born to be. I know that sounds a bit heady for a Disney movie, but, trust me, it works beautifully. And even if you don't have kids or know anything at all about the long, complicated, socio-political history of Disney Princesses onscreen, Moana will touch your heart and uplift your soul like few animated films ever have. And I don't know about you, but my heart could definitely use a little uplifting these days, especially where issues concerning women and young girls are concerned. So, all hail, Princess Moana!
Now playing on select Air New Zealand, Cathay Pacific, Swiss Air, KLM, and United flights worldwide, Moana is also available via streaming at iTunes, Google Play and Amazon Video.