"When once you have tasted flight, you will forever walk the earth with your eyes turned skyward, for there you have been, and there you will always long to return." You've likely heard this quote before, as it's attributed to Leonardo Da Vinci and a popular posting among travel inspiration Pinterest boards. Mangling it a bit, one could also say that once you have tasted certain beverages in flight, you may always long to experience them again in the same way.
Studies have shown that everything from the dryness of the cabin air to the high decibels of constant sound tweak our brain's perception of and preferences for flavors. The common example of a beverage that becomes more pleasant in the sky is tomato juice, which reveals a pleasantly "umami" savory flavor profile and is so beloved on flights that Lufthansa noticed they were serving almost as much of it as beer. Ginger ale is another favorite, a drink that popular cartoonist Matthew Inman (aka The Oatmeal), calls "magic skyjuice." Inman also hypothesizes on its appeal at 38,000 feet: "[It's] so tasty I often suspect it's made from bald eagle tears." This journalist has heard similar compliments for Japan Airlines' "Sky Time" kiwi drink and ANA's "Aromatic Kabosu" citrus juice.
Here are three airlines with specialty beverages that play on your brain's shifting flavor preferences while flying:
Cathay Pacific: "Betsy" beer
Named for Cathay Pacific's first airplane, a Douglas DC-3 with "Betsy" painted on her nose, this unfiltered wheat beer with a higher carbonation was brewed in conjunction with Hong Kong Beer Company and released in February of this year. Available both in the sky (premium classes on select routes only) and on the ground (at hospitality venues owned by Swire), the beer is being touted as the "first hand-crafted bottled beer specially brewed to be enjoyed at 35,000 feet." Runway Girl Network's own John Walton recently sipped it in Hong Kong and, despite being at sea level, declares it to be "very fresh, kind of a mix between a lager and English bitter. Really good!"
SAS: Mikkeller beer and liquor
Bucking the trend on other airlines of limiting specialty drinks to premium classes, SAS offers extra special canned Mikkeller beer across all classes, charging €8 per can in economy. There's more than just the cans, however; SAS has the most extensive collaboration for onboard alcoholic beverages in the industry, thanks to their TEN specialty beers, six of which are bottled, and all created by Mikkeller, a Danish microbrewery. Passengers on SAS flights are privy to the series of limited-edition beers, with such names as "Cloud Hopper"; "Coffee, Tea, or Me?"; "Blue Skies"; and "Rich & Spicy." The distinctive label artwork is by American artist Keith Shore, who found inspiration in the SAS branding and destination posters of the 1950s.
According to Peter Lawrence, Head Chef & meal planning manager at SAS, the idea for the beer partnership has the goal of "perfecting the art of serving beers at 35000 feet with attention to the pressure changes with flavor ups and downs". So much for Cathay's claim to be the first, as SAS's Mikkeller partnership has been going strong since 2014. There's no animosity, as Lawrence explains to Runway Girl Network: "For us it is all about the quality of the flavors…and our craft beers have now become a big part of our identity and it's great to see that other airlines now finally are following what we have been doing for years, because everyone deserves a great beer…not only our passengers."
Here's what specialty beer is onboard SAS as of February 1, 2017:
Plane Ale, ABV 5.2% 33cl can
"This crisp IPA is filled with aromas of caramel, grassy hops and a hint of pine. Brewed with American hops, the taste blends notes of bitter citrus with sweet malt and a long crisp finish.  Sit back and enjoy."
Past, Present & Future, ABV 9% 75cl bottle
"A light Belgian Ale enriched through aging in Chardonnay barrels. Notes of apricot, funk and white wine on the nose with a vinous and slightly tart palate. The creamy mouthfeel leads to a dry, oaky finish imparted by the chardonnay barrels."
The collaboration is hardly winding down. Lawrence shared with RGN that the next beers to be released are what's dubbed the "WPS," or "Wing Pin Series." Are you ready for this? Here's Lawrence's teaser description:  "The whole series will be spontaneously fermented with wild yeast. First out will be a lambic-style and dry-hopped with Centennial hops. Funky aromas of straw and wild yeast on the nose give way to floral, citrus hop flavors and a bright tartness on the palate. The finish is both sour and refreshing.​"
Japan Airlines: Champagne Salon
The many pages of the separate wine list in Japan Airlines First Class begins with their best: a true French champagne considered among the finest on offer in the world.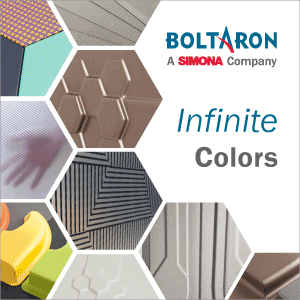 The vintage served onboard as of January 2017 is the 2006 Salon Blanc de Blancs and Japan Airlines is the only airline flying it. The menu description doesn't scrimp on the elaborate:
"Crafted purely from white Chardonnay grapes cultivated only in the village of Le Mesnil-sur-Oger, Salon features high intensity and an inherently robust balance between precise saltiness, acidity and its well-toned anatomy. The Salon 2006 vintage exudes citrus, white pepper and ripe quince, with hints of limestone and the yeasty smell of freshly baked bread; a complex, refreshing palate of fragrant aromas. The 2006's umami encircles your mouth, with a velvety, fresh acidity, well-balanced with a pleasant saltiness."
As evidenced in the description, particular attention is paid to the salty and umami—there's that word again—qualities of this champagne. Should you want to try it on the ground, bottles retail for around $400 each.
Related Articles: