In the week that IATA came out forcefully against the ban on large electronic devices in the cabin on certain flights, calling it an unacceptable long-term solution, the looming question of whether the restrictions could eventually be widened and made permanent continues to weigh heavily on the aviation industry's collective mind.
Representatives from the inflight connectivity and entertainment sector – which could find itself among the hardest hit in the event of a broadening of the restrictions, given the growing reliance on passengers using their own devices to consume content – are hopeful that the ban will remain a temporary measure. However, the UK home secretary this week refused to rule out the possibility that laptops and tablets could end up being barred from the cabin on all flights.
Responding to a question on the BBC's Andrew Marr Show earlier this week about whether the electronics restrictions could eventually apply to all flights, UK home secretary Amber Rudd said: "It's difficult to say how far this will go or whether we may at some stage arrive at that place, but at the moment the government has made the decision on where to have that ban in place based on the intelligence we've received."
Inmarsat Aviation president Leo Mondale tells RGN that the industry is preparing for the worst while remaining confident that the worst will not come to pass.
"We, like everybody else, are unclear on what's behind this or how long it's going to last," says Mondale. "Everybody is making plans against that possibility [the restrictions being widened] but most in the industry are not expecting the ban to widen or become permanent."
He believes that "the technology for screening and scanning will get things back to where passengers can enjoy [using their personal electronic devices] on flights" and says it is about ensuring "maximum security with minimum inconvenience".
In the meantime, airlines affected by the new UK and US rules are trying to make the best of a bad situation. Etihad Airways announced this week that from April 2 it would hand out iPads and offer complimentary inflight Wi-Fi to first- and business-class passengers on all of its US-bound flights from Abu Dhabi.
"Premium Class guests on Etihad Airways flights to the US will receive Wi-Fi vouchers from our cabin crew with the onboard welcome drink. These vouchers will provide free Wi-Fi for the duration of the flight," says Etihad. "In addition to free Wi-Fi, we'll have iPads available on all US-bound flights for those that need them. Power and USB sockets at every seat will keep devices charged throughout the journey.
"Alternatively, sit back, relax and enjoy hundreds of hours of in-flight entertainment, including the latest movies, TV series, box sets, music, interactive games and seven channels of live sports and news."
Similarly, Emirates – one of the other three Gulf carriers affected by the US version of the ban – appears to be considering lending laptops to premium passengers to use during their flights. Qatar Airways this morning announced its decision to provide laptops.
In an interview with Bloomberg TV earlier this week, Emirates president Tim Clark said: "If we determine that there is a degree of longevity…we'll have to be a little bit more creative and imaginative as to how we go about dealing with, in this case, the laptop requirements in flight. That would be providing other devices that are acceptable to those governments that can be used in flight to allow people to do what they do in the absence of their laptop in the hold."
Clark agrees with Mondale that future improvements in hand baggage screening technology should negate the need to place electronic devices in the hold. He also points out that if there is a credible threat to aviation security from explosives concealed in laptops and tablets, it would make more sense for the restrictions placed on Emirates to become universal.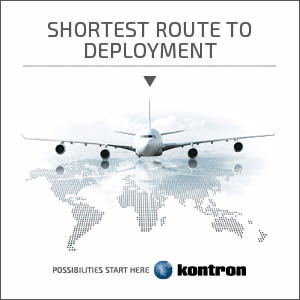 This point was hammered home by IATA on 28 March, when director general Alexandre de Juniac attacked the new restrictions as being ineffective and commercially distortive.
In a speech to the Montreal Council on Foreign Relations, de Juniac said: "The current measures are not an acceptable long-term solution to whatever threat they are trying to mitigate. Even in the short term it is difficult to understand their effectiveness. And the commercial distortions they create are severe. We call on governments to work with the industry to find a way to keep flying secure without separating passengers from their personal electronics."
The IATA chief also articulated the unanswered questions that have been floating around since the restrictions were introduced, asking: "Why don't the US and the UK have a common list of airports? How can laptops be secure in the cabin on some flights and not others, including flights departing from the same airport? And surely there must be a way to screen electronic equipment effectively? The current situation is not acceptable and will not maintain the all-important confidence of the industry or of travelers. We must find a better way. And governments must act quickly.
Related Articles: