Intentionally or unintentionally, the indefinite ban on carrying laptop and tablet computers into aircraft cabins that the US Department of Homeland Security (DHS) is enforcing against nine airlines and 10 airports based and located in the Middle East and North Africa will hurt the 'ME3' Middle East hub carriers Emirates, Etihad Airways and Qatar Airways disproportionately.
So says Craig Jenks, president of New York-based aviation consulting and advisory firm Airline/Aircraft Projects Inc., in an e-mail to RGN.
In an unannounced move yesterday, the DHS informed Royal Jordanian Airlines, Egyptair, Turkish Airlines, Saudi Arabian Airlines, Kuwait Airways, Royal Air Maroc, Qatar Airways, Emirates and Etihad Airways that it would require them within 96 hours from 07:00 GMT on 21 March to prevent all passengers carrying laptops or tablets into the passenger cabins of their aircraft. (Mobile phones were exempted from the ban.)
Explaining its decision, the DHS in a statement later said, "Evaluated intelligence indicates that terrorist groups continue to target commercial aviation and are aggressively pursuing innovative methods to undertake their attacks, to include smuggling explosive devices in various consumer items." The DHS ban applies to all flights by the nine carriers from 10 airports in the Middle East and North Africa to US airports.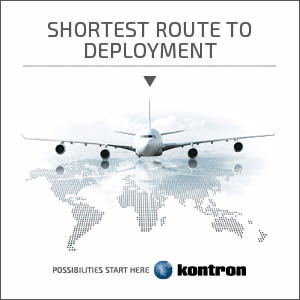 The 10 airports named by the DHS are Mohammed V International in Casablanca, Morocco; Istanbul's Atatürk Airport; Cairo International, serving Egypt's capital; Queen Alia International in Jordan's capital Amman; two airports in Saudi Arabia, King Abdulaziz International serving Jeddah and King Khalid International serving Riyadh; Kuwait International Airport; Hamad International serving Qatar's capital Doha; and Abu Dhabi International and Dubai International airports in the United Arab Emirates.
Jenks points out the indefinite DHS ban is likely particularly to affect the high number of frequent business fliers traveling between high-tech centers in India – such as Bangalore, Hyderabad, Mumbai and Trivandrum – and major US high-tech centers such as Boston, Los Angeles, New York, San Francisco and Seattle.
Although Jenks is not prepared to comment on the security aspects or political implications of the new DHS ban, he believes it disproportionately affects the 'ME3' carriers because they carry high numbers of passengers – many of them high-yield frequent fliers traveling in business class – on a one-stop basis between India and the USA.
"The 'ME3' flights to the US carry large volumes of India traffic," Jenks writes in an e-mail. "This includes high-tech people traveling between airports in India like BOM/BLR/HYD and  SEA/LAX/SFO/BOS/JFK. Now imagine you are a high-tech executive doing frequent India-US trips. Do you check in your bags, normally? Many likely do not. Now all of a sudden, you arrive at BLR airport headed for SFO, with your usual light carry-on. Then you discover – [you are allowed] no laptop on board," on the flight to the USA from the intermediate connecting airport in the Middle East or North Africa.
For a high-tech industry business traveler flying from, say, India to Seattle via Dubai, "Do you want to be 16 hours [in the air] without access to your laptop?" asks Jenks. Obviously, the answer is 'No'. Accordingly, he concludes, "Intentionally or not, this is a significant blow against Gulf carriers as US-India transit carriers."
Coincidentally or otherwise, the ME3 have been subjected to a long-running lobbying campaign by the 'Big Three' US legacy carriers American, Delta and United. Despite considerable opposition by other US airline-industry voices such as FedEx Express, UPS, and JetBlue Airways to the position of the US Big Three, American, Delta and United accuse the ME3 of receiving illegal, large-scale subsidies from their respective governments.
The US Big Three claim the alleged subsidies to the ME3 carriers prevent the US legacy airlines from being competitive in the lucrative markets linking the USA with major Middle East and Indian destinations, by allowing the ME3 to dump seat capacity at artificially low prices on their US flights. As a result the US Big Three continue to pressure the US Government to end the Open Skies air traffic agreements in place between the United States and Qatar and the United Arab Emirates.
Turkish Airlines also has a fast-growing, one-stop 'global' hub at Istanbul's Atatürk Airport, but does not have anything like the massive presence in the huge India market that the ME3 enjoy. Egyptair also has a substantial hub operation at Cairo International, but none of the other six airports named by the DHS is regarded as a major hub airport.
It is impossible to divine the true intent of the DHS in applying the unannounced ban, but there are indications its specified reasons are illogical. Various airline-industry observers have noted that the DHS ban specifically requires passengers on the nine carriers' flights to the USA from the 10 airports to put their personal laptops and tablets into their checked baggage. However, the requirement that all computers now go into the underfloor baggage hold makes it less likely that should a bomb disguised as a computer explode, the crew could put out the resulting fire or repair the damage caused.
It is also worth noting that the DHS ban does not apply to any of the nine carriers' hundreds of flights to major European and Asian hub airports, from which, on a one-stop basis, passengers could still carry their laptops or tablets in the cabin on connecting flights on other carriers to US destinations.
For instance, Emirates operates six Airbus A380 flights every day to London Heathrow Airport, from which passengers could connect on to dozens of flights by American Airlines, British Airways, Delta Air Lines, United Airlines and Virgin Atlantic Airways to dozens of US destinations. The same can be said for other European hubs such as Paris Charles de Gaulle, Frankfurt and Amsterdam Airport Schiphol.
So far the DHS has not disclosed if it is trying to get other nations with which the USA is friendly to issue similar bans on personal electronics in the cabins of the nine Middle East and North African airlines. However, the UK Government has newly announced a cabin baggage ban on laptops on passenger flights from six Middle East and North African countries. Notably, the UK ban does not include Dubai, Doha and Abu Dhabi.
Massive difference in UK and US #ElectronicsBan country list raises questions about why DXB, DOH, AUH are on the US blacklist.

— John Walton (@thatjohn) March 21, 2017
Related Articles: