ViaSat has inched closer to the launch of its newest, high-capacity Ka-band satellite, announcing 25 April 2017 as the expected date for ViaSat-2 to ride an Arianespace rocket into orbit. The company previously expected to launch in the first quarter of this year, but the lack of a firm date made management's confirmation last week of a small slip in schedule unsurprising.
Once the satellite enters service, it will bring 350 Gbit/s of capacity to North America, Central America, the Caribbean, and the North Atlantic Ocean, powering high-speed Internet for airline partners including JetBlue, United Airlines and American Airlines.
During ViaSat's quarterly earnings call, CEO Mark Dankberg fielded questions from analysts about the competition the company faces, particularly with respect to low earth orbit (LEO) constellations that promise boosts in capacity and lower latency. Dankberg acknowledged the technical appeal of such systems and, speaking specifically of OneWeb, said the company will deliver a viable solution – just not one that ViaSat believes is a smart investment.
I think OneWeb faces a bunch of challenges but they're not insurmountable… [I]t's not that we would say it's not going to work or we bet against it. I think what we're doing is a better investment, that's our view.
Why a better investment? Dankberg spoke to the ability of a geostationary satellite to better allocate bandwidth to the parts of the world where demand is higher, noting that with a lower orbit system, "your satellites are distributed uniformly in orbit space, that's not exactly the same as uniformly on the surface of the earth because they have lots of bandwidth at the poles but the bandwidth as you get closer and closer to the equator", is less.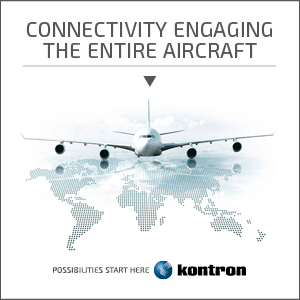 ViaSat says its spot beam technology can deliver variable sized and variable powered beams depending on the demand in varying areas, offering greater efficiency and, ultimately, lower bandwidth prices as a result.
Interestingly, while ViaSat is gearing up for dramatically more capacity and better coverage with the launch of ViaSat-2, other inflight connectivity stakeholders are looking forward to the second quarter launch of the SES-15 satellite, which will provide a boost in Ku-band capacity over Latin America, the Caribbean, and North America.
SES-15 will also add capacity for aeronautical routes covering the US mainland to Hawaii and for many trans-Pacific flight routes. Both Gogo and Panasonic Avionics have large capacity commitments on SES-15.
Related Articles: