Teledyne Controls, the leader in aircraft data management, has significantly enhanced its FDM/FOQA service solution. The new cloud-based Flight Data Analysis (FDA) Services provide a new way of collating, analyzing, reporting and presenting essential flight data and actionable intelligence to individual members of an airline's team.
A key ingredient of the new service is a series of powerful dashboards that offer multiple, customizable views of an airline's operation, allowing for a faster and more effective identification of risk.
With an array of tools and applications that includes event detection, full-flight measurements, and interoperability with commercially-available air safety reporting products, Teledyne's FDA Services delivers a wide range of valuable data in an aggregate format that more managers and users can absorb and benefit from. It gives valuable insights into an aircraft or airline's performance to the operational teams in an easy to understand format.
Teledyne provides a secure virtual server with high-speed connectivity, redundancy, and backup features to ensure all data is protected but can be quickly and easily accessed by authorized users.
In enhancing its FDA Services, Teledyne Controls worked closely with Copa Airlines, which was instrumental in helping to define the requirements of the new service. To support Copa's innovative data analysis techniques, the new service provides a combination of enhanced visualizations for increased levels of insight and awareness, and additional data processing capabilities.
Captain Michael New Ph.D., Vice President of Safety, says it has been a step-change for the business:
"FDA Services has been a 'force multiplier', giving us the equivalent of two analysts looking at our data and presenting it on a dashboard for us to review and distribute as required. It has created a step change in the efficiency of our team and is helping to even further improve the safety levels in our airline."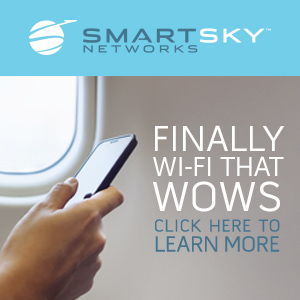 Users of the new FDA Services have a range of modules from which to choose including: Safety Analysis (events frequency and segment capture); Data Collection Analysis (media health and missing media); Approach and Landings Analysis; Warnings Analysis (GPWS, TCAS, etc.); and Fuel Analysis.  Additional analysis modules can be developed to meet an operator's specific needs.
About Teledyne Controls
Headquartered in Southern California, Teledyne Controls LLC is a wholly owned subsidiary of Teledyne Technologies Incorporated. Teledyne Controls is a leading manufacturer and innovator of a wide range of data management solutions designed to help aircraft operators collect, analyze and distribute aircraft data more efficiently. Teledyne Controls maintains worldwide facilities and a global network of field representatives to support its many airline, airframe, and military customers. Additional information about Teledyne Controls can be found at http://www.teledynecontrols.com.