Some think of Los Angeles in terms of palm trees and beaches and boardwalks. For me it is just a mess of interstates and airports. And those airports have been busy lately, shifting things around in ways that will be great for some travelers and absolutely awful for others.
Terminal Swaps at LAX
The grand shift at Los Angeles International Airport involves airlines swapping gates and terminals. It is an impressive performance of logistics and, if done right, will look like a well-performed ballet.
Delta will eventually make its new home on the North side of the airport in Terminals 2 and 3. This week, however, Delta is swapping space with American Airlines; it moves to Terminal 6 temporarily while American moves to Terminal 5 permanently.
The net result for passengers of both airlines is consolidation of operations into contiguous gates and with partner airlines. Delta will eventually share terminal space with Virgin Atlantic, for example, easing connecting passenger flow there. And a new refurbishment of those terminals should also bring improved pre-flight amenities to travelers.
Interestingly, the Terminal 6 gates being swapped were previously operated by Continental and then United after the two carriers merged. This bit of history is only relevant in that United's new president, Scott Kirby, recently made waves suggesting that the carrier would like to grow again at Los Angeles after years of cutting domestic feed in Southern California. There is not a ton of room to expand today due to a lack of gate space but Kirby is still talking about it, albeit with no timeframes or real details to offer. One suggestion is that United could operate from the American Eagle "nest" of remote gates on the South side of the airport. Given that the facility once belonged to United, such a decision would be a great example of the cyclical nature of the industry.
Growing at LAX would be great for United or for any other airline that can manage to secure sufficient gates to grow. I remain unconvinced, however, that this is a serious discussion, given the lack of details. I'm not the only one skeptical of United's plans.
Long Beach Stays Local
Just a few miles south of LAX sits the beautiful new terminal at Long Beach, JetBlue's west coast hub/focus city. And just how long the New York City-based carrier keeps that presence remains to be seen. After working for years to get the new terminal built, and to get additional landing slots issued within the airports strict noise limits, JetBlue was stymied in its efforts to gain approval for an immigration facility to be built. The City Council voted down the proposal 8-1 in a recent meeting.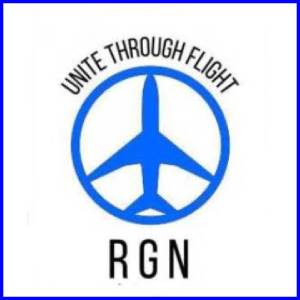 JetBlue has not been shy about the challenges it faces with building higher yielding traffic at Long Beach. The very premium passengers who want top-notch transcon service are flying on Mint out of LAX (or on the comparable services from Delta, United and American). And short-haul operations on the west coast have been generally low-yield for decades, not only for JetBlue but for others in the market. Even with Virgin America being swallowed by Alaska Airlines, competition remains fierce. With the newly emboldened Alaska Airlines and Southwest gaining a few slots at Long Beach, things will be even harder for JetBlue there.
So what's the company to do with that mini-hub? It would be a shame to give up on west coast growth but without clearance to fly internationally from Long Beach to Mexico to increase yields, there may not be many options available. Executives stated they would avoid trying to restart at a different airport to build out a hub and holding out for a couple years just to be able to add Hawaii service with the A320neo aircraft doesn't seem to make much sense either. Lots and lots of bad options there for the company.
Santa Monica Wins (Eventually)
Stuck in between those commercial airports – and in the middle of a very expensive residential market – sits the Santa Monica Municipal Airport, at least for 12 more years. After protracted negotiations with the FAA and more than a few questionable moves along the way, an agreement has been reached to shutter the airport at the end of 2028.
The agreement also allows the city to shorten the runway to only 3,500 feet, a move that will reduce the types of aircraft able to operate from the facility. The Citation Mustang and Phenom 300 should still be able to work at the field, but expect more prop action going forward.
Related Articles: