Having acquired operational control of Air France KLM's catering subsidiary Servair in December, Zurich-based inflight catering and retail giant gategroup sees Servair's information technology proficiencies as being entirely complementary to the extensive set of IT tools gategroup has developed in-house for its own and its customers' use.
Describing the gategroup-Servair combination as providing "the best of both worlds" in terms of how their respective passenger-service planning and fulfillment IT products mesh, gategroup chief technology officer Simon de Montfort Walker tells Runway Girl Network: "It's really a good fit – there is no overlap" in IT offerings.
The combination of the two firms – which creates the world's largest inflight catering group, boasting a presence in 50 countries and more than 300 airline customers – provides "a two-way street" of different IT tools developed by each company, he adds.
Gategroup's core catering platform "had focused on real-time orders down into the work unit," whereas Servair "had mobile [applications] on the food-traceability side. They'd been working on things we hadn't got to yet, and vice versa," says de Montfort Walker. Additionally, Servair has "got great teams and we've started integrating the teams. They have a lovely toolset at the Charles de Gaulle hub," offering extensive catering hand-off capabilities for individual flights – "not something we had got".
According to de Montfort Walker, Servair won't initially bring any technology products to gategroup's eGate Solutions business unit, which offers airlines IT and software products to manage their inflight catering and retail processes. "Servair had a slightly smaller scale on the commercial technology offerings side but Servair's team will become an integral part of our efforts to build retail, pre-order and inflight solutions," he says.
"We see a lot of strength in [Servair's] Paris [technology-development] team, so they will become part of it, certainly."
Rather than planning new technologies and services specifically to grow Servair's own catering business, "A big part of our effort right now is integration" of gategroup's and Servair's tech-development activities, says de Montfort Walker. "The more integration we can bring, it's really value for clients. In April, you will see a really integrated view of the businesses and at the WTCE [World Travel Catering & Onboard Services Expo in Hamburg] we will become much louder this year" about new catering-management and retail pre-order technology offerings.
These will include a couple of cabin applications "that relate to carts and better fulfillment of those in-seat orders". The new applications are designed to work with the InSeat portable Wi-Fi hub. Last April at the WTCE, gategroup unveiled the hub in partnership with Panasonic Corp and Vodafone. But AirFi CEO Job Heimerikx now tells RGN, "The partnership is with AirFi. Panasonic was a try last year…"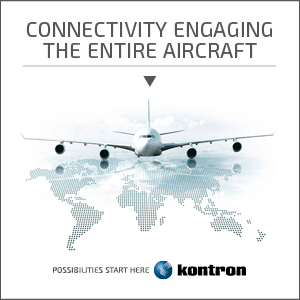 Developing applications aimed at easing the electronic point-of-sale (ePOS) task for inflight retail is very important, says de Montfort Walker. "We're creating a lot of extra workload onboard and we need to make sure we provide the tools to minimize that. The flip side of innovation is [there needs to be] a deep focus on execution," to simplify the increasingly complex inflight service offerings that flight attendants are being required to offer.
In this area gategroup has a considerable head start. It already operates what de Montfort Walker describes as a "very successful" inflight pre-order retail service for various Scandinavian carriers operating holiday charter flights. The inflight pre-order retail system gategroup has developed for these carriers offers a catalog of 3,000 products, all stored in an automated warehouse.
Passengers either can pre-order any of these products from the catalogs before their flights so the items they have purchased are sitting on their seats when they board, or they can order items from their seats on their outbound or return flights and the products will be "there when they arrive". So far the Scandinavian-region carriers using gategroup's pre-order retail service have sold about 1 million retail items with it, says the gategroup CTO.
Gategroup is also making "a couple of big broad sweeps of effort" to develop sensor and IT technologies for the purpose of "managing the machines we have and the systems of machines creating a bigger network", he says. One effort is concentrating on using Internet-of-Things concepts to incorporate sensors and enterprise-resource IT functions into onboard service units. Another application would be to reduce the amounts of electricity consumed by machinery in catering units. This also holds for catering units on the ground, such as dishwashers.
By incorporating sensors into service carts, another application would let gategroup and its customers "understand how the cart has managed temperature and treated the product" it contains during a flight, according to de Montfort Walker. "There's a lot we can do" to gain "a better understanding of the product" – such as knowing how much product to load on the cart for each flight, how much to remove for the next flight, and how to "build better boxes in the cart to manage temperatures" better. This will help reduce wastage – and also the amount of fuel an aircraft needs to load, and the amount of fuel it burns during the flight.
Another effort is to develop and fine-tune software suites which will allow more accurate pre-ordering of catering and retail items for a flight, aiming for the point where airlines can load "one for one against the passenger". This will help airlines' "understanding of the data round the flight" and allow them to develop "better math" to reduce wastage – letting them reduce product inventory costs and again reduce fuel burn.
For example, using eGate's IFX and GP catering-management and galley-planning systems, which come together in the Catering Planner application customized for Cathay Pacific Airways by gategroup and IBM, Cathay Pacific obtains  "a two-way flow" of data which give it much better information on how each aircraft is loaded for each individual flight. As a result, Cathay Pacific can now develop flight-specific weight-and-balance calculations for each flight "instead of just assuming the maximum" weight-and-balance range. Optimizing each aircraft's weight-and-balance range for each flight reduces Cathay's overall fuel burn and fuel costs considerably.
Related Articles: