Intelsat and OneWeb are set to merge. The deal, backed by a $1.7bn cash infusion from SoftBank, is valued at $18bn. When Intelsat's heavy debt and OneWeb's recent $1.2bn investment from SoftBank are considered, the overall deal holds a $2.5bn valuation. It will create a global satellite powerhouse with a mix of geosynchronous and low earth orbit networks operating in the Ku-band.
During Intelsat's conference call this morning, company CEO Stephen Spengler described the combination as creating a "future-proof" environment in the Ku range. OneWeb Chairman Greg Wyler echoed that view, suggesting that the integration of LEO and GEO will "offer customers a direct, clean upgrade path. They can focus on other needs and know that the data will be served to them." Future terminals are expected to support seamless interoperability between the two networks without customer interaction.
Spengler noted that Intelsat's balance sheet "gives us less flexibility compared to our peers," a nod to the significant debt it carries. That has not stopped it from sourcing funding to build and launch the initial tranche of satellites in the new Epic constellation. Still, the industry is evolving rapidly with both direct competition from other satellite operators and concerns from terrestrial 5G developments. Securing the funding and technology to allow for evolution within Intelsat is a significant boost for the company. Wyler also clarified that funding of the 882-satellite OneWeb constellation is not 100% complete, with some additional debt expected to complete the build and launch.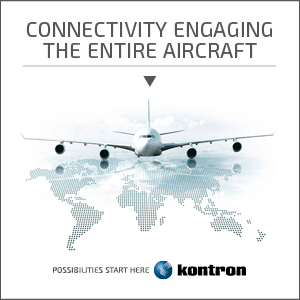 Intelsat plans to be able to provide backhaul and other services as part of the 5G revolution. This could ultimately become as targeted as pico-cell service at individual homes or villages, with uplink via the OneWeb constellation, delivering data and voice connectivity in rural areas while saving on fiber or microwave backhaul needs. This opportunity is especially pronounced in more remote global regions where backhaul infrastructure does not exist at all today. Both companies believe that this will expand the markets for satellite services rather than having one side cannibalize the other. Wyler reiterated the expectation of a 2020/2021 timeframe for global coverage in commercial service.
OneWeb is not just a Ku-band operation, though that's what the first generation of satellites will support. The company has priority filings in Ka and X-band ranges and Wyler indicated that future iterations of the satellites could support those bands. The combination of companies will also allow OneWeb to leverage the large and established global sales and support teams as well as the regulatory experience Intelsat brings to bear.
For the mobility segment, particularly aero, the combination of broad beam, HTS and LEO capacity presents interesting opportunities. The true global coverage of the LEO network fills polar gaps in the current GEO systems. The lower latency of LEO could be leveraged to support specific use cases (voice is most commonly noted in this category) while the broadcast coverage of the GEO broad beams would support others (e.g. IP TV).
Simultaneous use of multiple systems will require upgrades to the onboard hardware capabilities or multiple antenna systems on aircraft. Lower profile, phased array antenna systems may be viable in time for the OneWeb service launch, or soon thereafter.
Interestingly, Gogo last year announced a partnership with Intelsat to leverage the first shared GEO/LEO satellite network for inflight connectivity. The company said its 2Ku connectivity solution will utilize multi-layered Ku-band capacity on the Intelsat Epic GEO satellites as well as OneWeb's planned LEO satellite constellation. However, Gogo management confirmed there is still a lot of work to do to make 2Ku seamlessly work between GEO and LEO.
Rockwell Collins, meanwhile, is the aero satcom terminal provider and a value added reseller (VAR) for OneWeb. But the company has had to remain flexible. Senior director Richard Nordstrom previously told RGN:
As you know, Intelsat has become an integral part of the discussion around OneWeb, and as a result, what would have been a firm pure OneWeb play has to have an Intelsat flavor to it in the discussion process. That has held off the final agreement but we're having excellent discussions, bringing a lot of qualified IP into those discussions and so far all players seem to be quite happy.
Today's agreement between Intelsat and OneWeb is contingent on acceptance from many existing debt holders, an offer that was tendered this morning. It is expected to reduce total debt by $3.6bn but also involves refinancing a significant portion of bonds, similar to deals Intelsat struck with existing investors in Q4 '16.
Related Articles:
Featured image credited to istock.com/shironoso