Benedict Cumberbatch has played everything from enigmatic Enigma codebreaker Alan Turing (The Imitation Game) to Sherlock Holmes (TV's Sherlock) and Julian Assange (The Fifth Estate). He has tackled an iconic, sci-fi role made famous by another actor – Ricardo Montalban's villainous Kahn in Star Trek Into Darkness – and even given voice to Tolkien's wrathful, fire-breathing dragon Smaug in the Hobbit Trilogy, but in Marvel's mind-bending Doctor Strange Cumberbatch tackles a role that not only fits him like a glove (or a magical cape!) but one that is also sure to rocket him from indie icon to straight-up movie star overnight.
Now before Cumberbatch's rabid fan base, the unfortunately-monikered "Cumberbitches" start flooding me with emails extolling the many virtues of his Oscar-nominated body of work, let me explain myself. There has never been any doubt in my mind that Cumberbatch is one of the finest actors of his generation, but what really surprised me about his game-changing performance in Strange was how deftly Cumberbatch incorporated the witty, oddball mystique that made him such a cult fan favorite into something much bigger and bolder in the course of a single film. Some might call it the Marvel Universe effect and point to the transformative, megastar-making turns by Paul Rudd in Ant-Man and Mark Ruffalo as the Hulk in The Avengers films as recent examples of the effect in action, but if you ask me, Cumberbatch's towering performance in Strange heralds nothing short of the birth of Hollywood's next great matinee idol. And it is positively thrilling to behold!
Since first appearing in Strange Tales #110 in July of 1963, Stan Lee and Steve Ditko's Doctor Strange has acquired something of a cult following among comic book fans and Hollywood types alike, with everyone from Patrick Dempsey to Joaquin Phoenix and Ethan Hawke at one point circling the project, but, the weird, wildly-unorthodox Strange seemed to be un-filmable until writer/director Scott Derrickson (Sinister, The Day the Earth Stood Still) got involved. Imbuing the film with just the right amount of truly out-there mysticism and eye-poppingly gorgeous, Oscar-nominated visual effects, Derrickson, like Cumberbatch is the perfect fit for the project and elevates the pulpy source material, quite literally, into the stratosphere.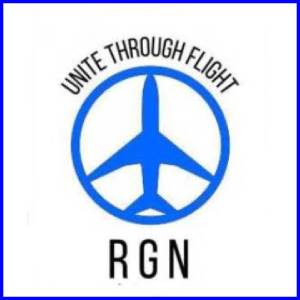 Without giving too much away, Strange is the story of how gifted, yet hugely arrogant neurosurgeon, Dr. Stephen Strange discovers his true purpose in life after a devastating car accident renders his hands useless. Convinced that he can regain full use of his hands and return to the life and career he lost, Strange pursues all avenues available to him, and one such avenue leads him to Nepal. Seeking the wisdom of a mystic known as the Ancient One, (played to androgynous perfection by the otherworldly Tilda Swinton) Strange soon finds himself on a trippy, life-altering journey through alternative dimensions and ever-expanding planes of existence he never even knew existed.
Featuring stellar supporting turns from Oscar Nominees Chiwetel Ejiofor (Twelve Years a Slave) and Rachel McAdams (Spotlight) as the doctor's long-suffering girlfriend, Christine, Strange also offers up an eclectic, truly diverse cast of actors including Benjamin Bratt (Law & Order), Benedict Wong (The Martian), Michael Stuhlbarg (Arrival) and Hannibal's Mads Mikkelsen as Strange's nemesis, Kaecilius.
Fun, funky and wildly inventive, Strange isn't just the coolest entry in the Marvel canon since Guardians of the Galaxy, but thanks to a killer script from Derrickson, C. Robert Cargill, and Prometheus scribe Jon Spaihts, it is also easily the deepest. So prepare to have you mind officially expanded.
Doctor Strange is playing on most major carriers throughout the month, including select Air New Zealand, Delta, American, Lufthansa and EVA Air flights worldwide.