Hitchcock had Grace Kelly, Fellini had Giulietta Masina, and Woody Allen had Diane Keaton, but when it comes to modern day director-muse relationships, it's hard to top the white hot streak that writer-director David O. Russell and Jennifer Lawrence have been on since they first teamed up for 2012's Silver Lining's Playbook.
Cinematic BFF's Quentin Tarantino and Uma Thurman and David Lynch and Laura Dern may have longer standing collaborations, but when it comes to critical acclaim, no one holds a candle to the dynamic duo of Russell and Lawrence. The three films that the pair have made together (Playbook, American Hustle and Joy) have yielded an unprecedented 19 Oscar nominations and one win, Best Actress for Lawrence in Playbook.
And though Joy runs a little long in spots and loses focus in the slightly-muddled second half, the vivid, glorious messiness of it all is part of the fun of the film and Lawrence has never been better onscreen. Considering the fact that Lawrence is one of the most versatile actresses in Hollywood and now holds the title as the youngest person to ever accrue four Oscar nods for acting before the age of 25, that is really saying something.
Loosely based on the rags-to-riches story of Miracle Mop inventor Joy Mangano, Joy was slammed by critics when it opened last Christmas for being a glossy, fairy tale take on Mangano's gritty, real life rise from divorced mother of three (two in the film) to QVC powerhouse in just under a decade. But, if you ask me, Joy is one of the most hopeful, inspiring odes to the entrepreneurial spirit ever put to film and anyone who has ever turned a dream into something real and lasting, despite the odds, will surely delight in every messy, madcap minute of it.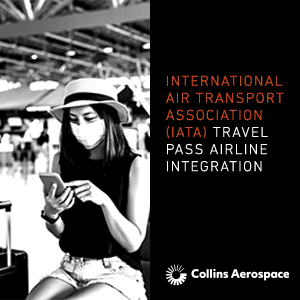 Did everything in Mangano's real life happen the way it does onscreen? Probably not. But when you have a  mad genius like Russell (who co-wrote Joy with Bridesmaids' scribe, Annie Mumolo) telling your story onscreen, who really cares? Big, beautiful and brimming with heart and a sunny, unbreakable optimism that harkens back to the great "Women's Pictures" of the 1940's like Mildred Pierce, Stella Dallas and Now, Voyager, Joy is easily Russell's most personal, approachable film to date.
Featuring Russell ensemble regulars Robert DeNiro, Bradley Cooper and a virtually unrecognizable Elisabeth Röhm (American Hustle) as Joy's half-sister from Hell, Joy also features hilarious supporting performances from Virginia Madsen, Isabella Rossellini and Diane Ladd. But the real surprise here are the star-making turns from Edgar Ramirez (Carlos, Point Break) and Orange is the New Black's Dascha Polanco as Joy's ex-husband and best friend, respectively. Lighting up every scene they're in, the pair prove to be the only people Lawrence's Joy can really count on when things go wrong and their performances here are golden. Seriously, you'll wish you had friends like them in real life.
That said, the best thing about Joy is the woman who plays her. Even if you hate the rest of the film and can't stand Russell or his many indulgences as a director, you will not be able to take your eyes off of Lawrence as Joy for a minute. Hell, she might even sell you a mop or two. Yep, she's that good.
Now playing on select EVA Air, Singapore Airlines, Air France, American, Air Canada, and Turkish Airlines flights worldwide, Joy is also available via streaming on Amazon Video, Google Play and iTunes.