Thomas Bulirsch is founder and CEO of aircraft interior remarketing site aviationgate.com, which is effectively an eBay for aircraft seats. Here, Thomas gives some pointers on how to quickly and easily sell your used aircraft interiors. The opinions expressed here do not necessarily reflect the views of RGN. 
Think ahead
The resale potential of an aircraft interior begins with the original purchase. Make sure you buy something with a good remarket history – you can check out popular and in-demand seats by looking at the aviationgate.com noticeboard or 'top offers' section. Younger and lighter-weight seats from the major manufacturers, such as BE Aerospace, Recaro and Zodiac, undoubtedly have the best resale value. Also, we're seeing a good market for all-economy narrowbody configurations. Single-class cabins (180 seats on an Airbus A320 / 189 on a Boeing 737) sell very well, because business class seats tend to be more bespoke. In many cases aviationgate will even buy popular seats directly from the seller.
Have a plan
Set clear timelines from the moment the interior is removed; money in the bank is far better than money spent on storage costs. Dig out technical documentation for the sale as soon as possible and research market prices – the aviationgate team is happy to assist with a quick evaluation. So all the information is ready to go as soon as the seats are removed. Responsiveness is key, so assign specific responsibility for the sale to a member of staff who is able to reply quickly to potential buyers once the listing goes live. Typically, aircraft interior resales are handled by procurement, or technical managers.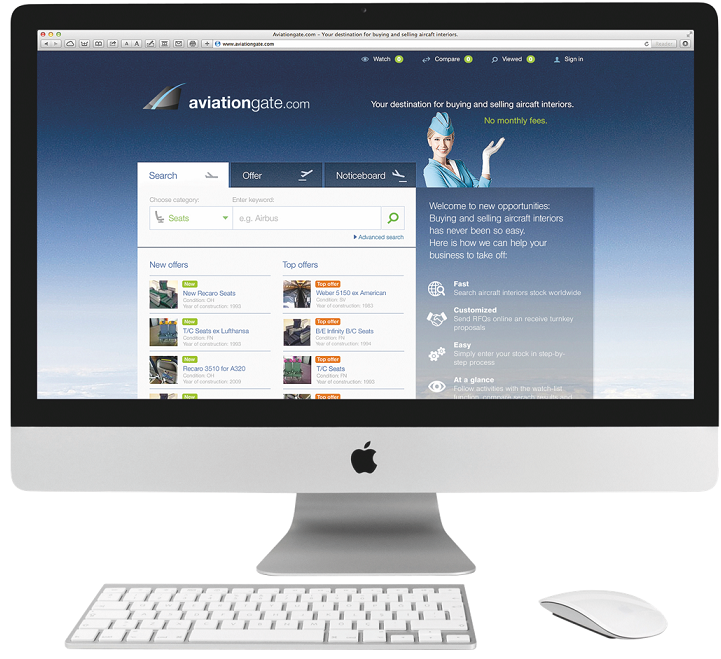 Show off your product
There's nothing worse than a great product that is poorly showcased. Include good photos of the seats from all angles – the front, back and sides – up against a neutral background. The better your pictures are, the more likely you are to attract buyers. Ultimately, your mission is to make the buyer's decision easier and save them time. aviationgate can offer 360-degree photography, if needed. The physical condition of the seats is not really an issue, as in most cases they can be refurbished to a very high standard.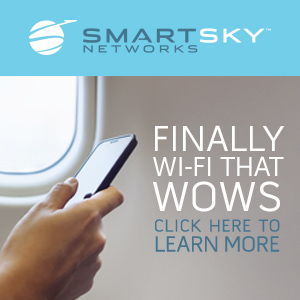 Technical data is vital
Make sure you upload all the necessary technical information, as inadequate documentation and traceability (such as missing seat tags) can slow down and even lose a sale. Typically, you need to provide the component maintenance manual (CMM) which shows the history of the parts, the layout of passenger accommodations (LOPA), declaration of design and performance (DPD) and a flammability test report (FTR) for the cushions and covers. Many carriers also ask for a non-incident statement. The more information you give, the easier the product is to sell quickly, as it avoids lengthy back-and-forth exchanges between the buyer and the seller. Listings with the most data are also frequently picked as 'top offers' on aviationgate.com, giving you greater exposure for no additional cost. This could include search and newsletter priority, as well as a product-specific email push for larger sales of 10-15 shipsets. Free technical help is available for listings and in some cases aviationgate will post your seats to the site on your behalf free of charge.
Use your network
Make your industry colleagues aware that you have a product to sell by emailing them a link to the listing, or alerting them via LinkedIn. aviationgate has a button specifically for this purpose. It's always easier doing business with people you know.
aviationgate.com is a leading marketplace for surplus aircraft interiors, bringing together buyers and sellers of used aircraft cabin products. Clients include airlines, leasing companies, MROs and resellers. aviationgate only charges a fee when an interior is sold.
Contact:
+49 9571 947 9070