United Airlines has confirmed the seatmap for its new Boeing 777-300ER, and this launch aircraft for the airline's new Polaris seat — United's first fully flat business class bed with direct aisle access — is a heavily premium-focussed jet. It is currently filed as going into service on 16 February 2017 between San Francisco and Newark for the usual proving and training purposes, before heading out on the long haul between SFO and Hong Kong from 25 March, although United notes that this is "subject to receipt of government operating authority".
In a sign of just how much emphasis airlines (including United) are placing on the next generation of international business class as their top product, United is stretching Polaris through nearly half of the aircraft. 60 of the Zodiac Aerospace SKYlounge-derived seats stretch in a 1-2-1 configuration across sixteen rows, compared with 52 of the older, narrower United business class seats (and 12 first class pods) on the 747-400 the 777-300ER is replacing.
There are, however, a third fewer lavatories, according to the seat map, with just two in the nose and two by the bar space at doors 2. This lack of lavs is likely to create queues at the time of descent for passengers changing out of their Polaris pajamas.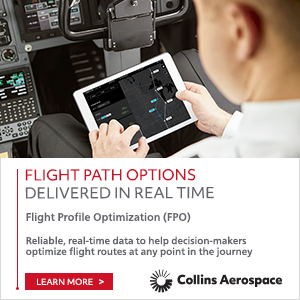 United continues its praiseworthy pattern of highlighting the direction in which the seats face, both at the time of booking and at the time of seat selection, with new Polaris-specific icons representing the alternate rows facing forwards and inwards. More airlines could do with emulating this example, particularly where they have staggered seating, and where passengers may wish to select seats either closer to a travelling companion or further away from others when travelling solo.
In a smart move for future product adjustment, United has situated a small Economy Plus extra-legroom seating cabin ahead of doors 3, which looks ripe for the airline's future premium economy product. In the event that Polaris is more popular than expected, the business section can expand to fit this space, but if business demand shrinks United can add more premium economy or Economy Plus seats relatively swiftly.
It's poor news overall behind the Polaris bulkhead, though, as what the airline is calling "United's Triple Seven(th) Heaven" feels more like Dante's nine circles of hell.
United's nine-abreast 787 was bad enough, but at least the airline offers 32" of seat pitch on its ultra-longhaul Dreamliners, both the 787-8 and 787-9 versions. Economy Plus on both these aircraft is 35". The ten-abreast 777-300ER will offer only 31" in pitch, and Economy Plus at just 34".
Both regular economy and Economy Plus passengers get short shrift on the 777-300ER: while United's previous 10-abreast domestic 777-200 refit has 31" down the back, at least economy plus starts at 35". By not synchronising the launch of premium economy with the 777-300ER, United is only serving to highlight the "comfort canyon" between its new and now market-meeting business class and its at – and below-par economy offerings.
Related Articles: