Founded as a private company in 1987, and acquired by Zodiac Aerospace in 2014, Greenpoint Technologies is a premier Business Jet Completion Center providing turnkey interior completions for private clients and Heads-of-State. Greenpoint director of marketing Christine Hadley, who has worked at Greenpoint for 10 years, tells us about the Kirkland, Washington-based company's latest projects.
Greenpoint is located close to Boeing; when did you start offering Boeing Business Jet completions? And how much work does Greenpoint do in-house?
CH: The first BBJ we delivered was in 2001; we did outsource some of the engineering and it really hurt us. Since then we have brought all resources in-house. We consider ourselves an engineering first company. And then slowly [we] started bringing more and more capabilities in-house. In 2008 we acquired a VIP cabinetry and machining shop, and [in] 2010 a general manufacturing facility that does a lot of commercial interiors and augments our VIP interiors as well. Shortly after that, we acquired a hanger facility. In our program history the Boeing Company was a supplier to us and we were a supplier to Boeing. We have done modifications at the different Boeing facilities using their touch labour and now we've brought that labour in-house. However, we still have that business model where we can design, engineer, manufacture and build everything as a kit, ship it to a completion center and have it installed. We did this most recently with our Aeroloft, which is the 747-8 product for the upper lobe of the aircraft [it comprises eight private suites]. We delivered the kit to Associated [Air Center] and they installed it with support from our liaison team. We also install it ourselves as well.
You've received some nice press for your latest BBJ widebody completions.
CH: We delivered our first 787 after EBACE of this year [the DreamJet]; the 747 was delivered a few years before, in 2014.
Years ago we highlighted a video of a Greenpoint-designed 747 elevator on Runway Girl Network and readers were enthralled. Where does that project stand? 
CH: That's the Aerolift. We took that program to CDR [critical design review]. We did quite a bit of R&D to get it to that point but we were waiting for a launch customer. We would need two shipsets to make the program move forward. So if one person wants the Aeroloft they will need to purchase two. There are customers out there who want this product, however they just haven't [ordered two].
I know you can't talk specifics about many of your customers' requests for customized interior completions. But can you tell us about any new projects? 
CH: Actually I can talk about one of our customers. We have a 777 in the hanger right now for Crystal AirCruises.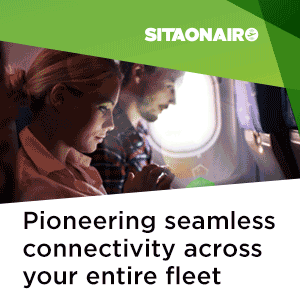 I didn't realize you were doing Crystal.
CH: During their launch in early November they immediately sold two seats. They will be taking delivery of their aircraft [at] the end of summer next year. We have another 787 in the hangar that we can't say much about.
More broadly, what are the owners of large business jets looking for in interiors these days?
CH: Everything you have in your home and office,  you want right in front of you. You want to take all those luxuries, all that comfort with you. And you want your plane [to be] easy to maintain, the highest quality and [for] the design to be able to stand the test of time. You see some really trendy designs and within years they are out of date. These airplanes last a long time. For example, BBJ celebrated their 20-year anniversary and the first deliveries are still flying.
And then this must open up opportunities for Zodiac Aerospace hard product?
CH: The [Zodiac] seats on the 787 we delivered earlier this year are similar to the seats that are on the Crystal AirCruises 777.
So the relationship with your new parent is beneficial in a number of different ways.
CH: Yes and Zodiac is also the supplier for water and waste and oxygen [systems] on the 787 so it's a really great partnership.
What's the demand for refurbishment work?
CH: There is a high demand for refurbishment work and we have done that as well.  Currently we are bidding on a few programs. What is also exciting is Boeing and Airbus delivering the new fuel-efficient airplanes. We are seeing the original owners of those private aircraft wanting to purchase the new 737 MAXs, the A320neos and the 787s.
Related Articles: