fwip fwip fwip fwip fwip fwip fwip fwip fwip fwip fwip
The rapid, breathy clacks of a classic departures board is a formative feature of the modern air travel experience, and sadly one which is quickly slipping into obscurity and obsolescence. From Australia, however, an airline emerges as conservationist, incorporating the "Solari board" into its premium airport lounges as fine art.
It's an imposing presence, the black and white words and letters and blinking yellow lights hooked on high, presiding over a sea of travelers crisscrossing paths en route to destinations from Taipei to Toronto and Antananarivo to Amsterdam. "I grew up listening to the 'fwip-fwip-fwip' of the board at Bangkok's original international airport, Don Mueang," says pilot, cinematographer, and Boeing 747 simulator owner/operator Joe Corrigan. "There was the one big departures board and you'd stand underneath and wait until your flight displayed. The sound it made was fucking mesmerizing."
It's a solid sentiment with which Qantas agrees. As traditional analog Solari boards disappear in favor of digital signboards or flatscreen displays, the Australian airline has emerged as an unlikely conservationist, installing them throughout their First Class International lounges at both Sydney and Melbourne airports. There are three boards, always updated with live flight information, in the SYD lounge, for example, and their presence is counted as a true amenity for premium passengers.
Last week I had the chance to chat with Kobe, a member of the gracious reception staff at the Qantas SYD lounge. We stood together in front of the largest board, which greets guests as they emerge into the lounge up an escalator that, whether intentional or unintentional, feels like an ascension to some heavenly realm.
"Our guests love to poke the boards with their fingers, which is why there are now velvet rope stanchions to protect them," explained Kobe. "They were nearly glassed over, but the sound is too important. Our guests love to hear them as well as see them."
Such excellent information and product design hails from a country that counts great style as one of their historically most important exports: Italy. The Solari website pegs the year 1725 as its business start, with the company first operating as an "Old and Prized Tower Clocking Industry", but it was in the 1950s that the brothers Fermo and Remigio Solari gave the company its most famous product: the split-flat display. Then as now manufactured in Udine, an Italian industrial and university city just under the Italian Alps and only some 25 miles from the Slovenian border, the boards immediately found international customers in Vienna International Airport and Liege train station, in Belgium.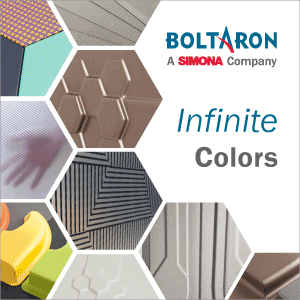 The Museum of Modern Art in New York City even installed a Cifra 3 model board (designed by Gino Valle, lettering by Massimo Vignelli) with nine rows of 11 flippers in 1996. While it typically rotates through the flight information of Milan's Malpensa Airport, the board is occasionally "hacked" in support of other special MoMA exhibitions.
Today, as digital displays relocate the split-flap to the annals of history, spotting a true Solari board is a rare enough occasion to warrant a pause of observation and appreciation, something Qantas recognized for the design of their First lounges. AtlasObscura also notes the particular appeal of the boards for artists, some of whom have been lucky enough to purchase decommissioned Solari boards (like the one from Boston Airport, for a bargain $350).
Not traveling in First Class through Australia anytime soon? Travelers may view the clackety, original versions by looking up when traveling through airports like Frankfurt, Manila, Singapore, Colombo, and Brussels. In the United States, you'll have to make a special detour to Jacksonville Airport in Florida for the country's last remaining active split-flat Solari. JFK Airport's landmarked, TWA Flight Center still has its board, though lying dormant since the terminal ceased operations in 2001.
Solari now Instagrams and, under the brand Solari Lineadesign, promotes split-flap clocks for homes and interior design of spaces smaller than major transit hubs. The company will also open an online store this week, just in time for holiday gift-giving. Perhaps considering an upward trend in nostalgia for midcentury airline ephemera and a throwback appreciation of early technology, Solari could consider making departure boards appropriate for private residences. Until then, however, at least there's the Qantas First International lounges.